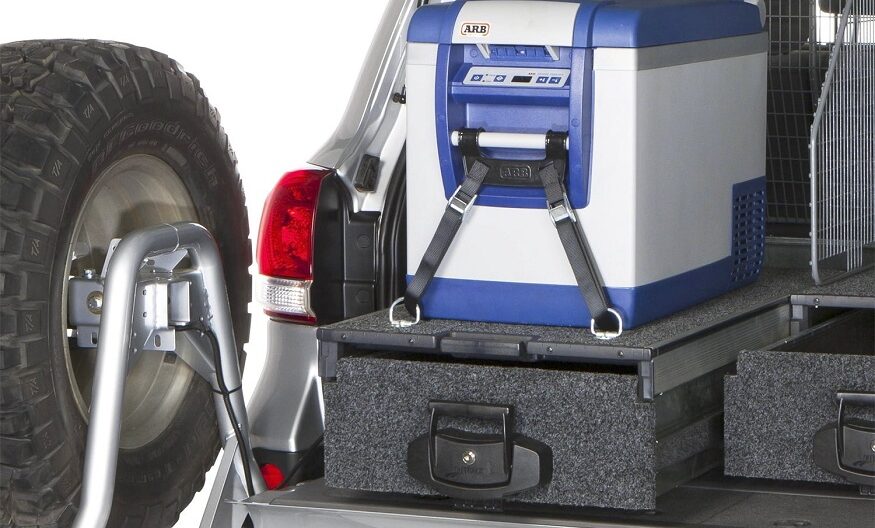 Possibilities for an off-road and on-road adventures are endless while driving the 4×4. However, if you wish to make a most of your 4×4, it's important to outfit it with the few necessary extras. The best 4×4 accessories Dubai as per your financial situation and requirements may be purchased using the following six guidelines.
1. Determine Your Needs
The very first step in selecting the best accessories for your 4×4 is to carefully consider how you will be using the vehicle. Taking some time to accurately assess your needs upfront will ensure you purchase gear that is tailored to your specific uses. Think about whether your 4×4 will primarily be used for highway driving with occasional dirt roads, or if more challenging off-road trails are in your plans. Consider the types of terrain you typically drive on. Do you stick to packed dirt and gravel surfaces, or will you be tackling sand, mud, rocks or steep inclines?
Your skill level should also factor into your needs assessment. Will you be doing simple trail riding, or do you enjoy pushing your limits with difficult rock crawling? More advanced wheeling may require heavier-duty protection and recovery gear. It's also important to think about your lifestyle and activities. Do you use your 4×4 mainly for hauling gear for camping, fishing trips, hunting excursions or longer overlanding adventures? Accessories can be selected to best suit your particular recreation needs.
2. Consider Your Budget
When outfitting your 4×4 with accessories, it's important to consider your budget and spend wisely. Accessory costs can range significantly based on factors like the brand, materials used and additional features. Rather than rushing to fill your cart with the most expensive gear, take time to set a sensible budget that works for your financial situation.
Evaluate realistically what your needs are and whether simpler, more affordable options could meet them adequately. More basic protective armour or lighting may serve you well for now without breaking the bank. You can always upgrade selectively to premium gear further down the line as your skills progress and funds allow.
Prioritizing safety components is a smart approach. Consider investing more in areas that directly impact how safely and effectively you can navigate trails. This includes recovery equipment like straps and boards in case you need extraction assistance. Protective armour for vulnerable areas is also worth the cost, as it can save your vehicle from costly bodywork if an impact occurs.
3. Shop Reputable Brands
When shopping for 4×4 auto parts, it's crucial to source quality components from reputable brands you can rely on. As you take your vehicle offroad, gear will face demanding conditions like impacts, vibrations, dust and moisture. Cheaper no-name products often use inferior materials and lack rigorous testing.
Over time, low-quality accessories risk malfunctioning or failing altogether in tough situations where you need them most. This can potentially put you in danger if you're stranded without a recovery plan. It's not worth the risk to your safety or investment just to save a few dollars up front.
Instead, do your research to find companies with a proven track record of designing rugged, durable 4×4 accessories. Look for those specializing specifically in off-road equipment. Check reviews from automotive journalists and other experienced wheelers to validate a brand's quality and reliability.
4. Prioritize Protection
Priority is to shield vulnerable areas from harm. Off-roading can present risks of impacts from rocks and obstacles. Without protection, expensive body panels and undercarriage components may sustain costly damage.
Focus first on protective armour for the front and rear bumpers. Heavy-duty bumpers reinforced with armour are essential to deflect blows from the trail. Likewise, install rock sliders along the sides to prevent rocks from making contact with lower body panels. Skid plates shield the engine, transmission and transfer case from debris.
Quality protective products allow you to confidently navigate more difficult trails. With armour installed, you can tackle rocky sections or uneven terrain without worry of dents or punctures down low. Over time, protective gear will more than pay for itself by preventing expensive bodywork bills from minor trail mishaps and mishaps.
5. Consider Lighting Upgrades
Whether off-roading during the day or night, quality lighting is extremely important for safe driving in low-visibility conditions. The trails you drive can be dark, dusty or shaded by foliage. Without sufficient illumination, it's easy to miss obstacles, drops, ruts or terrain features that could cause an accident.
When upgrading lighting for your 4×4, look for bright LED options which provide a wide, crisp beam. LED lights consume less power but offer much improved output over standard bulbs. Consider upgrading your headlights, fog lights and interior dome lights to LED. Additionally, add powerful auxiliary lights designed for off-road use with flexible mounting points.
Look for lighting kits that include multiple brightness modes so you can adjust intensity depending on needs. Being able to direct beams precisely where needed with adjustable mounts adds significant capability in tricky sections.
6. Add Convenience Features
While protective gear and performance upgrades are important, don't overlook accessories that simply add convenience both on and off the trail. Quality-of-life items can enhance every aspect of your 4×4 adventure. Storage solutions like under-seat boxes, roof racks and cargo carriers keep your gear organized and protected from the elements. For interior storage, all-weather floor mats and seat covers are essential for vehicles that will see mud, sand or other debris. They protect upholstery and make post-ride cleanups easy.
Consider adding recovery items like straps, boards, and portable air compressors for self-extraction assistance if needed on the trail. These could save the cost and time of a tow truck call. For overlanding enthusiasts, rooftop tents, portable kitchen kits, and additional fuel containers transform your 4×4 into a mobile camp. A comfortable basecamp opens up multi-day adventure possibilities far from civilization.
Conclusion
With the right accessories chosen thoughtfully from DUBAI 4WD, based on your needs, budget and priorities, you can fully optimize your 4×4 for off-road adventures. Take your time researching options from reputable brands. A properly equipped rig allows you to enjoy your 4×4 to the fullest while protecting your investment. Happy wheeling!