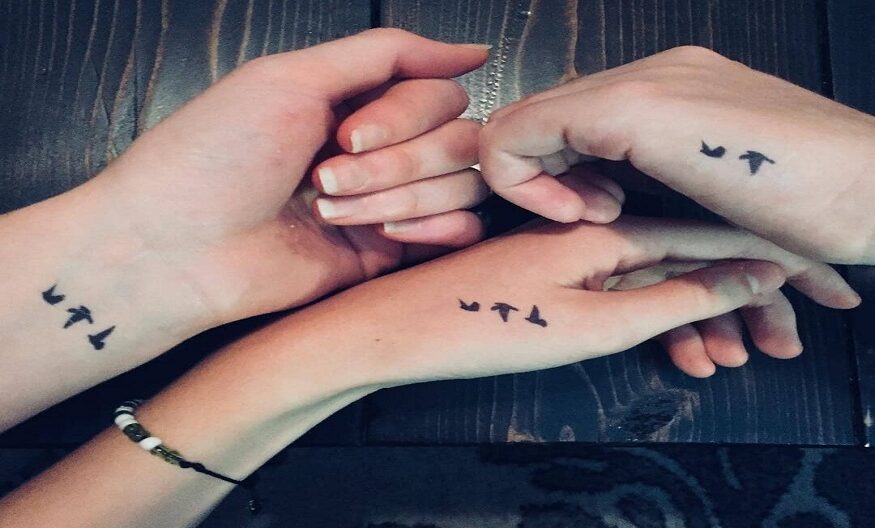 Are you looking for a unique way to excite your next birthday party? Temporary tattoos could be just what you need! They are a fun and creative way to celebrate and provide a great party favor for guests to take home. Temporary tattoos are a fun and easy way to excite any birthday party.
Here are five creative ways to incorporate the best temporary tattoos into your next celebration:
Tattoo Station
Set up a temporary tattoo station at your party. You can purchase a variety of temporary tattoos in different designs and sizes or even create custom temporary tattoos. Provide a mirror and a water bowl for guests to apply the tattoos. This activity is especially popular with younger guests who enjoy the excitement of getting a new tattoo.
Tattoo Scavenger Hunt
Create a scavenger hunt using temporary tattoos as clues. Hide the tattoos around the party area and create a map or list of clues for guests to follow. Once they find all the tattoos, they can return them to the party area and trade them in for a prize.
Tattoo Art Contest
Set up a temporary tattoo art contest for guests to participate in. Provide a variety of tattoos and art supplies, such as markers and glitter, to allow guests to create their unique designs. Guests can vote on the best design, and the winner can receive a prize.
Tattoo Party Favors
Send guests home with a fun party favor by including a temporary tattoo in their gift bag. You can choose a design that fits your party theme or personalize the tattoo with the guest's name. It's a fun and easy way to thank guests for coming and keep the party going even after it ends.
Tattoo Photo Booth
Set up a photo booth area with a fun backdrop and temporary tattoos for guests to use as props. You can also provide silly glasses, hats, and other accessories for guests to use in their photos. This activity is great for all ages and creates lasting memories for guests to take home with them.
Many temporary tattoo ideas can add a fun and unique element to a birthday party. Some ideas include:
Glow-in-the-dark temporary tattoos: These are a great option for parties that will continue into the evening. They can add an extra element of excitement and fun to the festivities.
Cartoon temporary tattoos: These are perfect for birthday parties and can include designs from popular children's shows or movies. You can also include a beauty and the beast tattoo.
Tribal tattoos are a great option for older kids and adults who want a more intricate and longer-lasting temporary tattoo. A tribal star tattoo can add a unique and interesting element to a birthday party, particularly one with a nature or tribal theme.
Metallic temporary tattoos: These have a shiny and eye-catching look and can be a fun addition to a party with a more glamorous or futuristic theme.
A black widow tattoo can be a great addition to a birthday party, especially if the party has a superhero or action theme
In conclusion, temporary tattoos are a versatile and fun addition to any birthday party. From tattoo stations to scavenger hunts, there are plenty of creative ways to incorporate them into your celebration.