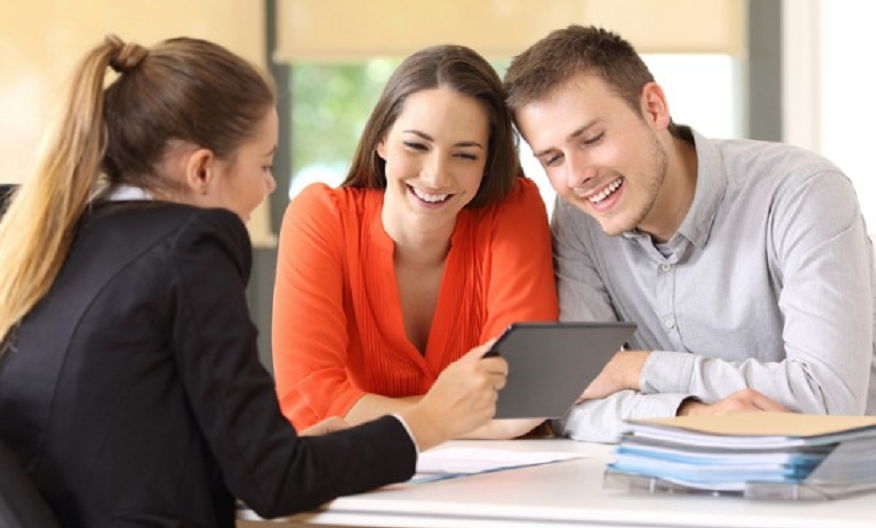 The pursuit of higher education abroad has evolved into a transforming desire for many students in the changing environment of global education. However, the path to overseas education is fraught with challenges, from choosing the best university and program to navigating visa requirements and cultural adaptations. Expert overseas education consultants are crucial in helping students achieve their academic and professional goals in this endeavor. Finding the top consultants who can offer precise advice and personalized support is crucial as the need for these experts rises. Utilizing the advancements of the current educational period, here are five tips for selecting the greatest knowledgeable abroad education advisors
1. Research and Reputation: In an age where information is readily available, comprehensive research is the basis for making wise judgments. Start by reading up on several international education consultancies and organizations. Check out their reputation, customer testimonies, and reviews. There is a wealth of knowledge available about consultants' trustworthiness thanks to the growth of networking platforms, internet discussion boards, and educational websites. Ask friends, family members, or peers that have attended an international university for suggestions. Through online conversations and engagements, it is now simpler thanks to advancements in digital communication to evaluate the standing and performance of consultants. Investigate the consultant's background, performance record, and any awards they may have won in the sector. Online activity on social media and blog posts by consultants might reveal important information about their knowledge and dedication. You can readily compile a variety of information that helps in assessing a consultant's credibility and dependability through the advancements in digital communication.
2. Expertise and Specialization: For consultants, knowing international education is a requirement that cannot be compromised. However, taking into account their area of expertise is just as crucial. While some consultants may shine in specific cities or academic institutions, others may have a wider range of experience. Before selecting a consultant whose experience is in line with your objectives, evaluate your tastes and aims. In the age of technology, consultants frequently list their areas of expertise on websites or online profiles, giving students the information they need to make selections according to their own goals. Browse their official websites or social networking pages to learn more about the areas, institutions, and programs they are most knowledgeable about. This might assist you in finding experts that have an in-depth knowledge of the educational environment that interests you.
3. Personalization and Customization: In education, one-size-fits-all strategies rarely produce the best outcomes. Look for advisors who provide individualized assistance based on your unique goals, academic background, spending capacity, and preferences. The greatest advisors take time to learn about your goals and create a plan that fits your particular journey. With advances in technology, consultants can interact with a worldwide clientele while still giving individualized care through virtual consultations and webinars. Digital tools now make it possible for experts to provide individualized advice even when they are not there. Look for experts who offer webinars, individualized emails, and virtual consultations to answer your specific questions. Their dedication is demonstrated by their capacity to comprehend your particular situation and develop a tailored plan. The advent of the internet has made it possible for consultants to provide all-encompassing assistance, from helping with institution choices and application procedures to sharing knowledge about scholarship opportunities—all tailored to your individual goals.
4. Transparent Communication: An effective consultant-student relationship is built on open and honest communication. Select consultants who are open and honest about all aspects of the procedure, including the difficulties and dangers. Your chances of working with a consultant who has your best interests in mind increase if they clarify the risks involved with various options and set reasonable expectations. To stay informed at every stage of your journey, communication in the digital era can take many different forms, from emails and instant messages to video chats and webinars. Consultants that use digital methods to keep lines of communication open show their dedication to properly helping you. Examine their means of communication, including emails, chat services, video conversations, and even interactions on social media, to determine how attentive and eager they are to respond to your issues. The digital era has increased communication options, enabling consultants to deliver real-time updates, share papers digitally, and quickly respond to inquiries.
5. Network and Alumni Success: Your experience studying abroad may be considerably impacted by a consultant's network size. Consultants with strong links to colleges, scholarship donors, and business leaders can provide access to possibilities that might not otherwise be simple to find. Ask them about the success tales of their prior clients as well, including the number of kids they have successfully placed, the institutions they were accepted to, and the accomplishments of their alumni. With sites, networking sites, and other online platforms, consultants can demonstrate their network and achievements in the digital era, giving potential clients a peek at what they can do. Look into the alumni success stories that are frequently featured in case studies, videos, or blog postings. Alumni successes can give insight into the caliber of the consultant's advice. A glimpse into the prospects consultants may give is made possible by the advancements in digital communication, which allow consultants to highlight their relationships and the concrete results they have produced for their customers.
New Strides is one among leading overseas education consultants which has been drawing the attention of students. The most professional abroad education consultants must be chosen in the modern digital era with a careful balance of study, discernment, and individual evaluation. Students now have unprecedented information at their disposal thanks to the internet age, giving them the power to choose their educational path with knowledge. It is crucial to use technology to find consultants who prioritize their clients' overall success as they explore international academic vistas and keep up with new educational trends. With the help of these five tips and the advancements in digital technology, students can confidently begin a transforming path of international education. Students can thoroughly evaluate consultants based on their track record, specialization, personalization, transparency, and networking strength by conducting thorough research, utilizing Internet platforms, and adopting virtual interactions.