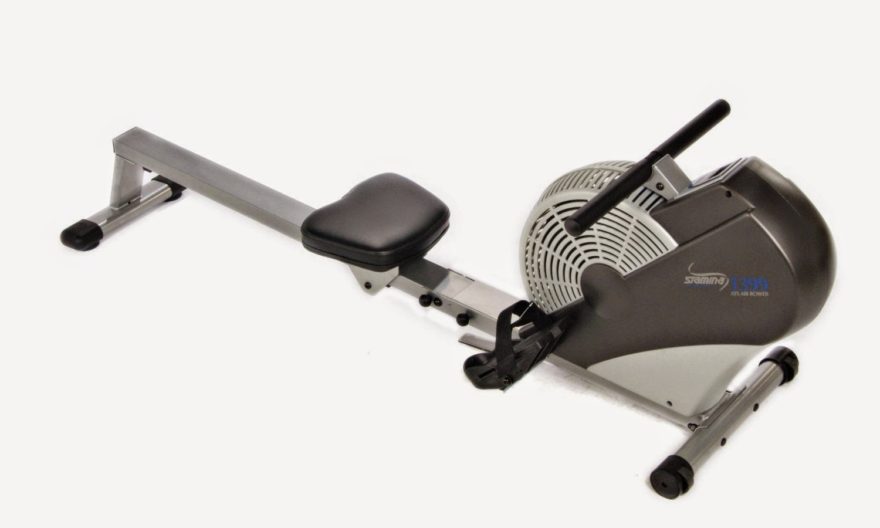 This may sound unrealistic that rowing machines cannot burn your calories to make you fit and active. But the reality is indoor rowing machines have already benefited thousands of fitness enthusiasts around the world. You can also have one to develop your body structure, especially the arms, shoulder, and legs.
Besides, they are perfect pieces of exercise equipment that develop different muscle groups by burning calories in a challenging but comfortable way. They also come with essential features to help you reduce a few kilos so that you can stay healthy.
When it comes to finding out a high-quality rowing machine within a limited budget, you need to choose the best rowing machine under 500 dollars, although it might get a bit difficult. To help you out, we've come out with an excellent rowing machine that can fulfill all your needs.
Review of Stamina X Air Rower
The X Air Rower from Stamina is one of the best rowing machines available on the market today. This fitness gear is for those who want to take their fitness to the extreme level. It comes with durable construction, including molded seat, durable rowing chain, air resistance, LCD monitor, and more. It also has some other features that you should not overlook. So, let's get into them below.
Durable Construction
The Stamina X Air Rower is the construction of a high-quality steel frame so that it can provide service for years without any problem. This rowing machine is foldable and has integrated wheels for easy transportation into a corner or closet of your home. Besides, it comes with a comfortable, molded seat connected with angled seat rail, which allows you to push your workouts for longer.
Air Resistance and Durable Rowing Chain
With the air resistance of this rowing machine, you can concentrate more on results and control your intensity by changing your rowing speed. Since the fan rotates inside the metal housing, the rowing chain keeps the air resistance coming to you. When you need more resistance, just pull the chain harder.
LCD Monitor
When you are doing low-impact exercises on this machine, it keeps tracking your distance, calories burned, workout time and speed, strokes per minute, and total strokes in the LCD monitor. You can also improve yourself with real-time feedback from the multi-function monitor. Besides, this rowing machine preserves the previous records to motivate you for further workouts.
Textured Footplates with Adjustable Straps
The best rowing machines usually come with textured footplates with adjustable straps. Consequently, this rowing machine allows you to place your feet in the non-slip footplates with the straps. When you put your feet attaching by adjustable straps, it will provide you enhanced stability and comfort while exercising.
Pros
Comes with sturdy steel frame construction
Features air resistance with durable rowing chain
Includes footplates with adjustable straps
Offers comfortable seat
Easy to use and store
Cons
The chain may create a little bit noise
Conclusion
After all, if you are looking for one of the top-quality rowing machines for your home gym, the Stamina X Air Rower can be a suitable option for you. You can do comfortable rowing with the large, molded seat and smooth angled rail. However, the folding frame and built-in transportation wheels enable you to move it around wherever you need.