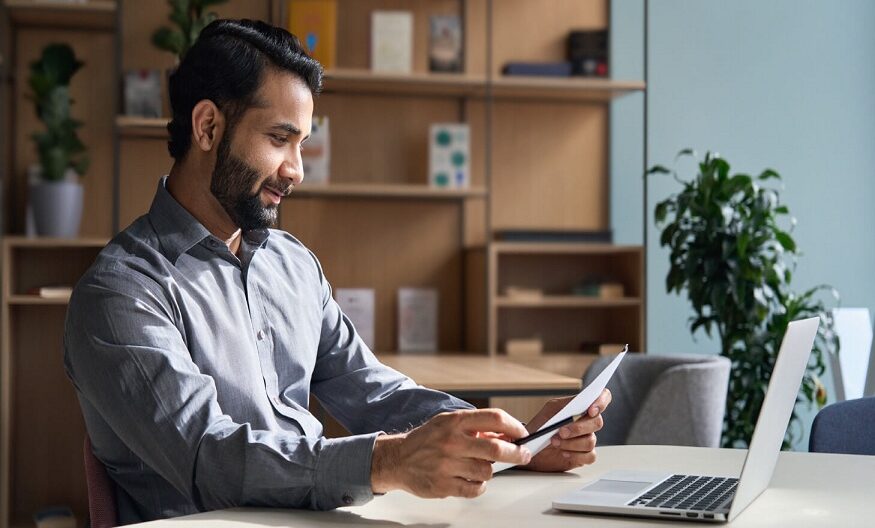 When we think about the term payroll, this single thing in itself brings a lot of processes and paperwork to our mind. After a certain time when your business flourishes vastly, you need to incorporate the payroll system. And it's really worth it to switch to payroll providers. Choosing the right payroll software for your company can minimize the headache of administration that often plague the payroll teams and assist your company scale with a satisfied workforce.
In this guide, we will get you covered with how you can look for a perfect pay payroll platform that can help in reducing expenses, boost both management and employee satisfaction, as well as saves time. You can get to learn and evaluate the features of payroll software, HRM, and HRIS software, ensure ease of use, and access outsourcing.
How can you select payroll software?
Evaluating payroll will definitely meet your business requirements. Do payroll service providers actually check the boxes that are necessary for the size of your company? Do the software solutions have the functionality needed by your team for the efficient execution of their jobs? You need to access the features listed below as you look for robot payroll software for your organization.
Flexible pay
The requirements of employees are diverse. The perfect payroll system has the ability to take steps for meeting those diversified needs by providing a flexible payment system. Debit cards and direct deposits are some of the payment vehicles that are supported by payroll systems, along with multiple payout frequency options like bi-weekly, daily, on-demand, etc. It can help in reducing the financial stress of company employees, which in turn can boost their productivity and morale.
Calculations and processing
Calculations are, of course, the most valuable feature of robust payroll software. Starting from calculating the deductions to bonuses, overtime, and holiday pay – a payroll software system can manage everything. A perfect payroll system can easily handle this without you the need to spend hours on spreadsheets. You can definitely focus on more important things like strategic decisions and budget forecasts.
Tax compliance
We know compliance is a much necessary headache and choosing a software package means completing the compliance homework. It includes everything from EEOC to IRS to Sarbanes-Oxley. Simultaneously, it can keep up with the constant changes in regulations as well.
A perfect construction payroll system can give relief to the compliance deadlines of accountants during the tax season. You can give out the tax forms to the freelancers and employees on time. Certain providers even give guarantees so that customers can really feel confident about their services.
Security
The payroll system is associated with additional features and periodic needs for processing payroll. It's crucial to retain those records. Certain payroll systems provide secure cloud storage, and they can ensure complete peace of mind for disaster recovery by storing financial information off-site.
Time tracking
As a company employer, it's your role to ensure that employees are getting paid correctly and timely. It's crucial to have a central software system that can help in performing prime tracking services.  
Geotagging
If you are involved in providing on-site services, having knowledge about the location of your workers during time stamps can improve time tracking as well as prevent time card fraud. Geotagging is indeed a useful tool in today's world where working from home has become a common option. The key to proper geofencing and geotagging lies in the mobile capability of your payroll software.
Sustainability
If a service provider prefers paper checks and hard copy documents, it's a slow and wasteful process. As socially concerned individuals, we should always focus on going green. And this motivates employees furthermore to have quick access to real-time data on their mobile devices, instead of having the same on a paper sheet. Nowadays, employees prefer to have digital access to know about salary and other benefit details. It's always a great option to opt for modern sustainable solutions.
Smart payroll 
Isn't it great if you can get to see all the reports and notifications in your inbox folder waiting just for you? It's really better than thousands of reports looming around you. And a good payroll system can shape this into reality. The automation process can really go far beyond reporting and include multiple things like manager verification and automated transfers.
A proper payroll system has the ability to correct errors as they occur as well as a predictive capability in reducing human errors in the future. This modern technology has the power to discover when an employee forgets to record the brick session or enter the PTO day in the system before it reaches the point where fixing demands redundant manual processes and expensive man-hours.
Conclusion
As we know that a good payroll system is really worth the investment because it helps in removing the administrative headache from the accounting team as well as payroll staff. Similarly, it helps in creating consistency on which your employees can really count and elevate the obstacles to compliance. For every business employer it is essential to have a good valuable payroll system with important features to ensure one foot is always on the ongoing operations of the firm and the other foot is in the strategic planning for the long-running of the business.
Today, we are standing at the point where satisfaction for employees and company reputation is worth protecting. It's advisable to take out some time for research work before you invest in payroll software.