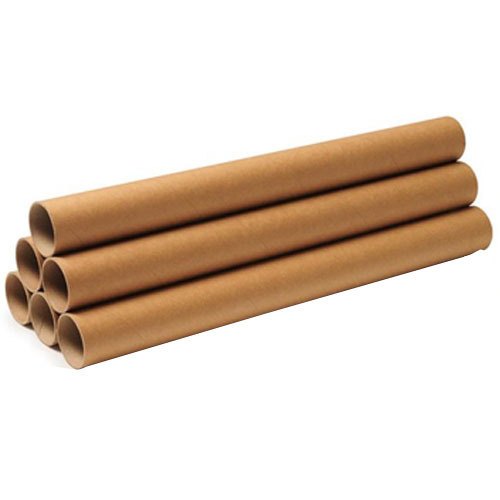 Cardboard tubes are designed and used for a wide variety of products. They are often used for shipping, storing artwork, food, toys, and packaging beauty products. They are also used for toilet paper, paper towels, tape, yarn, foil, spools, and construction materials.
No matter what supplies or products you are manufacturing, storing, or shipping, there is likely a cardboard tube ready for you to order and use. However, there are times when standard options just won't cut it. You might need a different size, shape, or design. What do you do when this is the case?
While some companies only provide standard, ready-made options, many paper tube manufacturers do offer customized cardboard tube services. What are the differences between choosing ready-made and customized tubes? And how exactly can they be customized?
The answer varies according to each paper tube manufacturer, but the following are the most significant differences:
Styles
Ready-made tubing comes in set styles, according to what each manufacturer specializes in. However, you can choose from different finishes and coatings. You can also add your logo, name, or other wording and designs added and order special closures.
Sizes
If standard options just don't suit your needs, you can order specific sizes. Most paper manufacturers will let you choose the length, diameter, and wall thickness. You can order tubes as small as paper straws and as large as you need.
Materials
Some paper tube manufacturers offer options made completely from recyclable materials. If you want your brand to be eco-friendly, this option will suit you well.
Order Size
Most companies have no order minimum for their ready-made products, allowing you to order as few as one. Others might have a minimum order quantity for standard products, but it will be low.
Customized paper tubes often have a much larger order minimum, which will vary according to what you want and where you purchase them. This is understandable as customization takes additional time and resources.
Delivery Time
Ready-made products are typically sitting on a shelf or in a warehouse, ready to go the moment you place your order. This means that your products will usually reach you quickly – sometimes in just a few days.
Customized cardboard tubing has to be made after you have passed along your specifications. That means that it could be weeks before you receive your products.
Ready-made cardboard tubing is a great option for standard needs. However, customizing your tubing can provide several benefits for brands and businesses that need it. If you choose to customize your tubing, be sure that you're prepared to place your order in advance and that you are clear about your specifications.