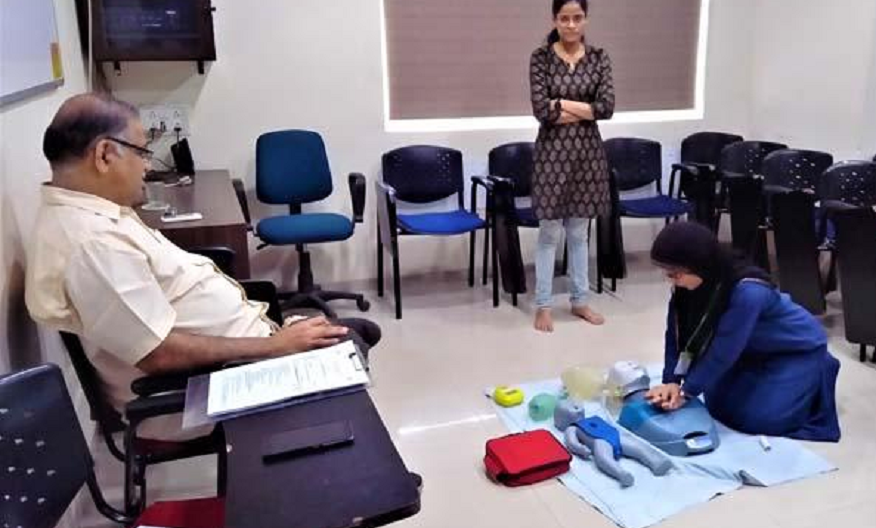 Choosing the right EMT course is one of the first steps toward a rewarding career in emergency medicine. A good program will offer high graduate certification rates, and its instructors should be experienced in training EMS personnel.
It is also important to consider your situation, such as your work schedule and whether you have commitments at home. Having some previous knowledge of anatomy and physiology will help you a great deal.
Accreditation
You should check the program's accreditation before enrolling in a Texas EMT course. This ensures that you receive a quality education and that the training meets national standards. It also allows you to compare different programs and determine the best.
In addition to checking the program's accreditation, you should also check its graduation and employment rates. This will help you find a good EMT program well-suited to your career goals.
Becoming an EMT is difficult but can be a powerful strategy for improving your medical school admissions odds. Pre-med students who pursue this route display a high level of initiative and grit, which medical schools look for in applicants. Moreover, it offers significant patient interaction and in-depth exposure to medicine.
Program Type
Emergency medical services (EMS) professionals are important in delivering life-saving care to people during critical emergencies. Their training prepares them for life-threatening situations, including cardiac arrest, stroke, and trauma. Many EMS courses exist, including EMT and paramedic training programs. Choosing the right course can make all the difference in a future career as a first responder.
If you're looking for an EMT course, selecting a program accredited by the Commission on Accreditation of Allied Health Education Programs (CAAHEP) is recommended. This can help ensure that you receive quality education and training. This accreditation means the program adheres to national standards and provides quality education. It's also worth checking whether the course includes any clinical requirements. These tasks may take up a lot of time and demand high self-discipline.
Cost
The right EMT course for you depends on your skill level. Those with little medical experience will benefit from an introductory program, while those who have already taken two semesters of anatomy and physiology might consider an accelerated course.
Community colleges, private companies, and fire departments can offer EMT courses. You should look for programs based on National EMS Education Standards and include classroom and hands-on training.
Make sure the program you choose includes simulated real-life situations that will help you learn the necessary skills quickly. Also, check whether the training will be conducted online or in person. Ensure that the program is updated to match current needs and industry standards. Lastly, it should have flexible learning schedules. This will allow you to fit it into your busy schedule.
Location
The right EMT course can help you work as a part of an emergency medical services team. These professionals are dedicated to providing the best possible patient care and saving lives. They also play an important role in promoting a sufficient and stable EMS workforce.
The program provides a well-rounded cognitive (knowledge) and psychomotor skills education. The curriculum includes airway management, cardiovascular disease, pharmacology, and medical and trauma emergencies. Students who complete the program can take the National Registry of Emergency Medical Technician exam and become licensed.
This program offers a unique hybrid online/on-campus EMT-Basic course. You can attend classes on Monday, Wednesday, and Friday or participate in self-paced interactive assignments and skill labs on the other days of the week.
Reputation
You can learn a lot from an online EMT course, but choosing one with a good reputation is important. A good reputation means the school has a strong network of connections with hospitals and nursing homes, making it easier to find a job when you graduate.
You also want to consider how much time you can devote to the program. EMS work can be a very demanding career, and you will need to spend lots of time studying and doing homework. It would help if you also considered other commitments at home, such as a family or a full-time job. A good course will help you balance the demands of a new career with your other responsibilities. It will also give you a comprehensive understanding of medical emergencies and how to respond to them.