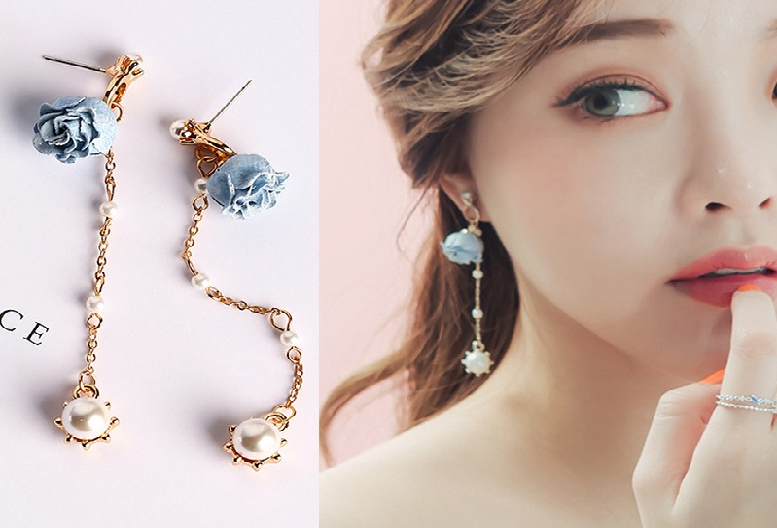 Earrings are not just accessories but add elegance to your personality. They transform simple attire you wear into a stylish and trendy one.
Danglers
Classic double pearl earrings can add a contemporary flair as the drop below ear lobes swing as you move. The length of the dangler can differ, some brush the shoulder while a few hangs below your shoulder. Style can be simple chain extending from hook ending in a pearl or gemstone. They are versatile and you can add them to your jewelry box.
Chandeliers
Dangler style branched to several layers in varying length creates waterfall look. Chandelier style dangle earring with length ranging from simple to extravagant is suitable for women of every age. Young girls opt for long styles, while as she ages the length of earring shortens.
Studs
Studs appear to float on your ear lobe without any visible connection. Pearls are mounted on narrow post, which passes through ear piercing and a fixture on back side holds it in place. Stud earrings can be fun. For example, you can choose oxidized dragon fly or butterfly earring. Studs are cool to be worn on any outfit every day. They are comfort earring kind.
Hoops
Teenagers adore wearing thin steel rings without decoration or with some tiny pearls. The hoop looks like a ring constructed from metal tubing. The closing and opening mechanism is simple. Hoop earrings grab attention and match every occasion. Bold girls adore this style and even wear it at work but make sure to pick the right size without screaming for attention.
Cluster earrings
Similar to stud earrings in terms of fastening to earlobes but clusters feature single enchanting composition is set of gemstones. Decorative patterns are used to design clusters and can be attached to a dangling piece.
Huggy earrings
Huggy earrings hug your ears. They encircle earlobes in a fascinating way and can be in lovely heart shape or rectangular shapes; they are studded with diamonds or tiny pearls.
Statement earrings
Statement earrings grab attention or some call them attention seeking earrings. They are bold and unique including sparkles, tassels, dangles or striking colors in their design.