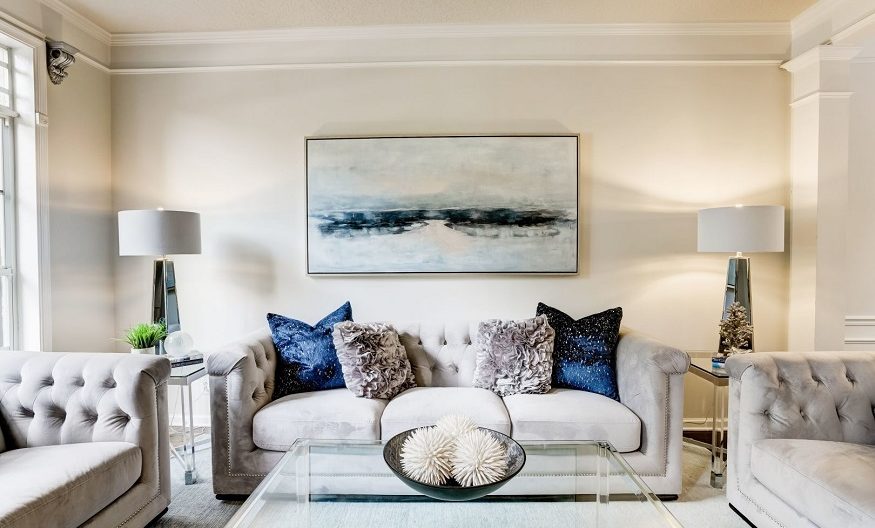 Home staging is arranging furniture and decor. The most common intent is to showcase a home for sale. It is an effective way to emphasize a property's strengths and lessen its weak points. The home will appear more well-cared and will give a positive first impression.
Interior design is making interior spaces functional, safe, and beautiful. It is the art of process that provides a set of pleasing aesthetics. It offers efficient solutions for better use of interior space. Interior design aims to improve the experience by managing the space better.
Most people get confused with the two. How is home staging different from interior design? They may seem very similar but they also have their differences.
Process
Home staging is a branch of the design industry. It highlights a home's best features. Most home staging aims to help clients when selling their home by getting the best market price. Here are some of the ways a home stager improves the home to entice buyers.
Encouraging clients to plan a garage sale. This will banish clutter from living rooms and all the other rooms. Items that outlived their use will become money that you can use for other purposes.
Re-designing will display unique decorative items in new ways. Home accessories are often arranged to enhance the room.
Removing personal items to create a more generic space. This allows any buyer to imagine living in. Family photos and memorabilia are some of those items.
Evaluating the repairs needed by the home's exterior. This will improve curb appeal.
Home staging increases the chances of a buyer buying the home. This is because most buyers imagine themselves living in that space. They will only buy a home they feel happy and contented to live in.
Interior decorating is the most well-known branch of the home design industry. It deals with the look and feel of a room. It transforms the space by using accessories, window treatments, and artwork. Here are some ways how an interior decorator transforms a home.
Assessing a space using a checklist. This helps the interior decorator to determine what is missing. It also helps to know what needs improvement.
Reproducing a particular style. Most clients want a famous design style. Some of the most common choices are Art Deco and Southwestern design style.
Using lighting fixtures to create a specific mood. Most clients make a request for what they have in mind.
Making the most of all spaces. Interior decorating includes replacing sinks or appliances to achieve this. It is also usually done to match a specific color scheme or design style.
Interior decorating makes a regular living and working space more fun to be in. It gives more beauty to space which gives people good vibes.
Training
Training for home staging and interior design has a lot of similarities. Such as focal points, color theory, and floorplans. They also have differences. The main difference is the focus of each role. Training for home staging centers on de-cluttering, and de-personalizing. It also focuses on redesigning, creating curb appeal, and the basics of real estate. This prepares a home stager to use different processes. It will help clients to sell their homes for the best price possible. The training for home staging also provides helpful tools. These tools enable home stagers to deal with different client personalities. And also, real estate agents.
Training for interior decorating teaches fundamental design elements. These include basic and modern design materials and how to use them within the home. The training also includes learning how to work with textiles. Interior decorators are also taught how to recreate various design styles. Designing specific rooms and spaces is also part of the training. The training prepares aspirants to work with varying clients. It also helps them use their trained eye to develop safe and functional solutions.
Certification
Home design is usually an unregulated industry in most places. One can work as an interior decorator or home stager without the need for a license to work. But most clients choose to work with those who finished professional design training. Most home design education takes about a year to complete. Aspirants can choose to study from home or at a physical campus.
Salary
The salary depends on how much a home stager or interior decorator charges for his or her services. The average salary of a home stager is from $47,000 up to $70,000. While that of an interior decorator ranges from $38,000 to $100,000.