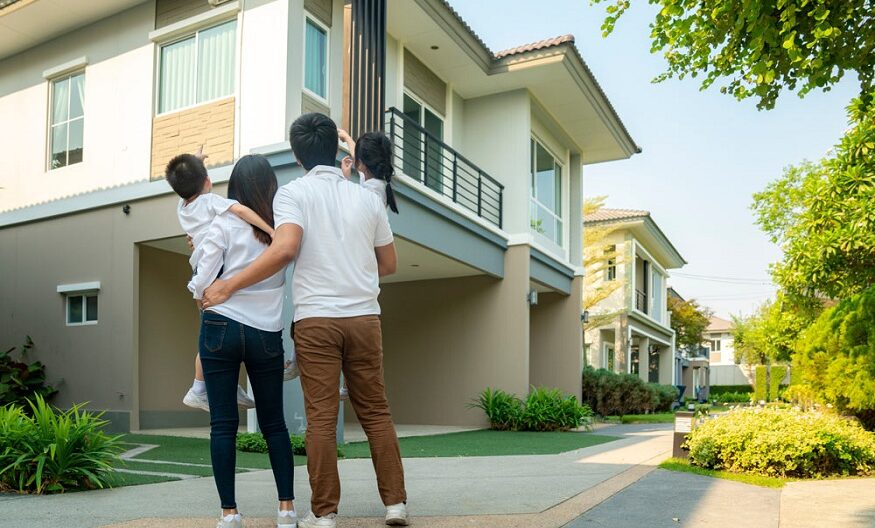 Have you been invited to a housewarming party and you have absolutely no idea what present to get for the occasion? Don't worry about it, We Buy Any House has got you covered with unique and thoughtful ideas which will be of use to the homeowner. Nice artwork is obviously a lovely present, however, when you do not know their styled aesthetic then it could be completely unnecessary and useless. That is why we have compiled a list of practical gift ideas for inspiration, but it would be worth asking what the homeowners would want and need as well.
Firstly, it is important to consider whether they are moving to their first home after renting and what items they actually own. For instance, many landlords provide vacuums and kitchen gadgets so there may not have been a need to purchase them prior to owning a home. Those items may seem boring and not particularly interesting, however, let me assure you these are the things which make the most practical and worthy presents.
Secondly, what makes a great gift is something which the recipient would not normally purchase themselves. A luxurious brand, a statement item which usually tends to be overpriced is something first-time homebuyers could appreciate since in the beginning their resources are focused on the essential things rather than the pricey decorative items.
Below is a list of our top 7 items that make great housewarming gifts:
1. Dyson
Let's start off with one of the more expensive ideas for a present and yet undoubtfully a very practical choice for every household. Dyson's innovative designs and cordless models have made everyone from Millennials to Gen Z overly excited about vacuum cleaners. Weird, I know! However, the recipients will thank you later for this present.
Buy It Now – Dyson Cyclone V10 Cyclone, £299.99
2. Candle
One thing you cannot go wrong with is a candle. Everybody loves them, everybody needs them, therefore no one will be mad at you for buying them a candle. To elevate the gift though, you might want to consider a more luxurious kind which, as mentioned before, the recipient would not normally purchase themselves. A statement piece in any home could be the famous and really big Jo Malone candle that will not only last long, but it will be a great decorative item as well.
Buy It Now – Jo Malone Candle, £50.00-£330.00
3. Outdoor Pizza Oven
Another rather pretentious item which could be good for people with a garden is the ever so famous Ooni portable wood-fire pizza oven. As their brand's motto says "Everyone deserves great pizza" so perhaps the first-time homeowners could make use out of this privilege of a gadget. At the end of the day, who doesn't love pizza, right!? It is one of the more pricey items but if you know that the recipient is a big Italian foodie, you could always split the cost with someone else and make a present that they will actually use in the future. What's more, it can even be used for the housewarming party itself!
Buy It Now – Ooni Outdoor Pizza Oven, £300-£700
4. Blanket
Similar to the candle, everyone needs a good blanket and there are never too many throws that you can have at home. We would recommend getting it in a neutral colour as it has to match any design that the homeowners may have chosen, and it will definitely be used on one of those cold, stay-in winter days. It is a cosy addition to any living room and the perfect housewarming present. Also, there are plenty of options to fit every budget.
Buy It Now – Browse The Blanket Category
5. Cheese Board and Knife Set
This is one of those things that you do not necessarily need in your life, but it would be really nice to have. When hosting parties, gathering with a few friends on a Friday night, or having a picnic, this cheese board set equipped with knives and loads of space for all the cheese, crackers and grapes is the present the recipient didn't know they needed.
Buy It Now – Cheese Board and Knife Set, £51.00-£85.00
6. Houseplant
Plants are a great gift and a breath of fresh air for every household, however, it is worth checking with the homeowners beforehand as they may not be into living plants. If that is not the case, buying a nice big lily or a monstera plant will help them spruce up their new home instantly. It benefits you as they go with every décor and there are plenty of options to choose from.
Buy It Now – Monstera, £90.00
7. Essentials Tool Kit
It would surprise you how many people actually don't own a good tool set so an essentials kit would make a very practical present for any first-time homebuyer. It could equip any homeowner with the things they may need in the beginning with any repairs and renovations.
Buy It Now – 60-Piece Home Tool Kit, £35.00
It is vital that you bring anything whether big or small to a housewarming party as a way to celebrate the new home and bring some items that would contribute to the character of the space which is yet to be used with lots of love. The best advice we could give you is to personalise your present and buy something which you know for sure will be used and appreciated by the new homeowners rather than just put into the storage area later.
This article was written by a quick house salecompany We Buy Any House. If you are wondering "how can I sell my home fast?", head to the We Buy Any House website for more information relating to all property related enquiries.