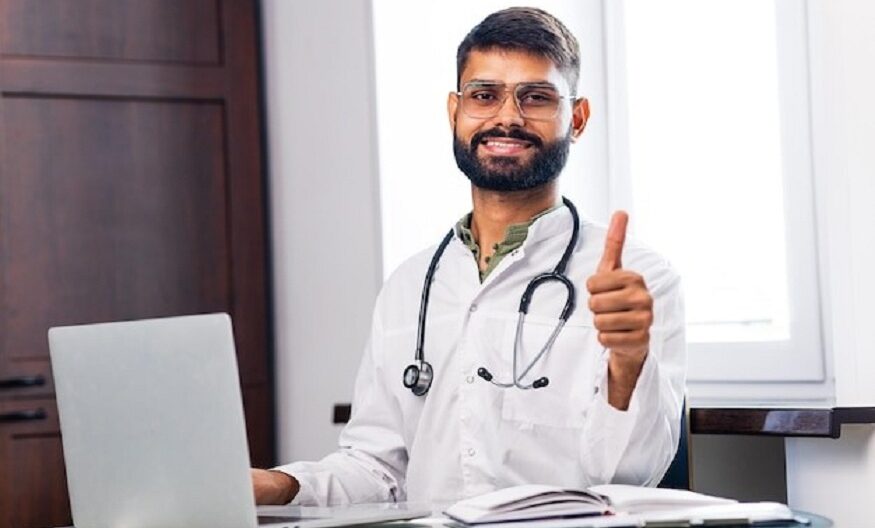 Medical professionals, like doctors, surgeons, dentists, and nurses, who have invested years of their lives into becoming experts in their field, might not be aware that they could need a little help when it comes to financing their practice. Getting a loan as a medical professional can be challenging, as healthcare providers are notoriously bad credit risks — they tend to have high student debt, low income at the start of their careers, and fluctuating revenue streams. However, there are banks, credit unions, and other lending institutions that offer doctor loans specifically tailored to medical professionals.
That's why doctor loans are a crucial option that can help you grow your practice. In this article, we'll explore how doctor loans can benefit medical professionals, discuss some common types of loans available, and suggest some alternative options you may want to consider.
What is a doctor's loan?
A doctor loan is a type of financing specifically designed for medical professionals. These loans are typically taken out by doctors, dentists, and other medical professionals, and can be used to cover a range of expenses related to running a practice. Doctor loans are different from other types of loans in that they often come with more favourable terms and rates. This is because lenders view medical professionals as low-risk borrowers considering the stability and high earning potential of the medical profession.
Doctor loans can be used for a range of purposes, including but not limited to:
1. Purchasing equipment: buying expensive medical equipment is often necessary for medical practices to operate effectively. Doctor loans can provide the necessary funds to purchase this equipment outright.
2. Office space: if you own your practice premises, funding the mortgage, lease, or rent payment can quickly become a challenge. Doctor loans can help finance these costs.
3. Paying staff: Having a staff that is efficient and effective is essential to any successful medical practice. Doctor loans can help cover wages and other staff-related expenses.
4. Expanding the practice: Sometimes a medical professional may desire to expand their practice to include more staff, offering new services, or opening up an additional location. In such cases, Doctor Loans can help finance these growth opportunities.
There are different types of doctor loans available for medical professionals, and each type offers specific advantages and disadvantages depending on the borrower's needs and qualifications. The most popular doctor loans include:
There are different types of doctor loans that medical professionals can consider. Some common types include:
1. Business Lines of Credit: A business line of credit is a flexible funding option that offers a safety net for short-term financial needs. With a doctor's busy schedule, they may not always have the time to go through complex loan applications. Business lines of credit work like credit cards, and physicians can withdraw any amount they need at any given time, making it ideal for covering unexpected business costs and maintaining a steady cash flow.
2. Term Loans: For a one-time expense, a term loan may be the most suitable option. Doctors can borrow a lump sum of money they can repay over time with interest. Term loans are ideal for purchasing equipment, constructing a new wing, or expanding their practice. These loans usually have a fixed repayment schedule that can help medical professionals plan and budget their business expenses effectively.
3. Personal Loans: Personal loans are unsecured loans that can help cover various business expenses, including advertising, office supplies, and other operational costs. Medical professionals may opt for this option because they need not pledge collateral, and the loan approval process usually quickens compared to others.
4. Equipment Financing: Acquiring new medical equipment is essential for medical professionals to provide top-notch patient care. However, this equipment is expensive and may not be within immediate reach. Medical professionals can attain financing to purchase high-tech medical tools, invest in emerging technologies, and equipment leasing, helping keep their practice ahead of the curve. These financing options give medics the opportunity to stay current with industry standards and ultimately improve patient outcomes.
Alternative Financing Options
There are other financing options available to medical professionals such as:
1. Credit Cards: Credit cards can be an accessible and convenient option for medical professionals who need to make quick purchases. They can be great for small expenses such as office supplies or travel. Although the approval process for a business credit card can be easy, it is recommended to pay off the balance each month to avoid accruing high interest.
2. Personal Lines of Credit: Personal lines of credit can help cover one-off expenses or ongoing costs. Medical professionals might use personal lines of credit to cover the cost of equipment or supplies, or day-to-day expenses. The advantage of personal lines of credit is that they are easy to access whenever needed and have a lower interest rate than credit cards.
Healthcare Loans: Healthcare loans are specially designed to help medical professionals cover various business expenses. With a healthcare loan, borrowers can choose a repayment term and interest rate, and can often use the funds for a variety of purposes, from buying equipment to improving or expanding existing facilities. As with any loan, it's important to do your homework and compare different healthcare loans before deciding which one is best suited for your practice.
Conclusion
In conclusion, Doctor Loans are an excellent option for medical professionals looking to grow their practice. From equipment financing to expanding your practice, Doctor Loans can help you to take advantage of opportunities. Additionally, alternative financing options are available for those who may prefer this. However, it is important to remember that borrowing should be done conscientiously and only to the extent of actual business requirements for continued success. Always research your options carefully and choose the financing option that best suits your financial situation before making a decision.
Bajaj Finserv offers medical professionals a range of financing options and other financial products. To take advantage of these, you can download the Bajaj Finserv app. The app makes it easy to access various financial products and services with just a few clicks, making it an ideal choice for loans for medical professionals who need fast and efficient financing options.