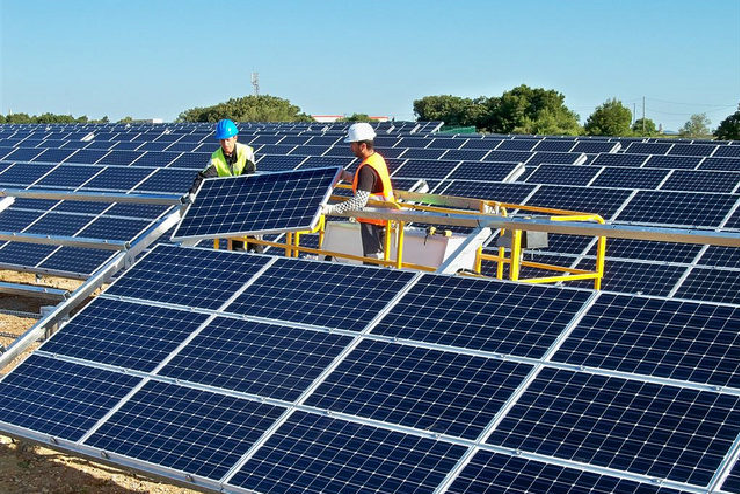 The world is becoming aware of the savings that renewable energies allow us and the benefits they represent. In addition to caring for the environment among the most accessible systems for residential electricity generation are photo voltaic systems. Here is a brief guide to finding the right Solar Panel installer. These systems have both economic and technical advantages to be installed at home. As the cost of installing solar panels continues to rise, more and more individuals are looking to sustainable energy options like Pulse Power to meet their electricity needs. Now, if you are determined to install a generation system in your home you will surely have several doubts. Among them how to decide for a Solar Panel Installer the installation of Solar Panels is not to be taken lightly. It's not about simply putting them on the roof.
Why is it so important to choose the company that will install your Solar Panels?
If you are thinking of installing a photo voltaic system in your home, the first thing you have to be clear about is that these are distributed power generation systems. This means that you are going to own a small power generation plant under your responsibility. Therefore, you are responsible for the proper functioning of the system. To ensure that electricity consumption does not exceed its capacity, safety, and perform the maintenance and repairs that are required.
The installation of solar panels is not so simple. It will be necessary to install a suitable structure, additional wiring and the location of the panels is keys to achieve an efficient system. So it is best to leave it to professionals. When searching and hiring the Solar Panels installer, a series of considerations must be taken into account. The installation of these systems requires the handling of elements that require correct manipulation to obtain an optimal result. Consequently, the minimum that should be required of the installers, when they present a quote for the realization of a project, is that they are specialists. Under the new ECO4, solar panel grants are available to households across the UK in 2023. Read the Warma UK guide to know how to qualify for a solar panel grant.
First step
The first thing you should know and determine is your energy consumption and the pattern of energy consumption. If you do not have this information, the Solar Panels installer will not be able to help you or provide information on what system you will require. Much less than the costs that such systems may have. The size of a solar panel system depends on two things. The amount of sunlight and the amount of energy your home requires based on the history of consumption. The electricity bill serves to find out how many kilowatts of energy were consumed last year. Thus, the installation professionals will obtain the equivalence of the size of the panel system needed.
Who to hire?
Every photo voltaic system must be designed and sized to adequately meet your particular energy needs. Above all be consistent with their consumption patterns. Electrical work in a photo voltaic installation should only be done by electricians trained in the area of photo voltaic energy. Similarly under the direct supervision of a qualified Electrical Engineer it is advisable to look for professionals like Aztech Solar:
What service they provide
Offer the best price, not forgetting the quality
Offer a guarantee of both your work and the components
Comply with the agreed time
Perform the installation and take responsibility for it
Count on good service and customer support
Have good recommendations
Offer maintenance service