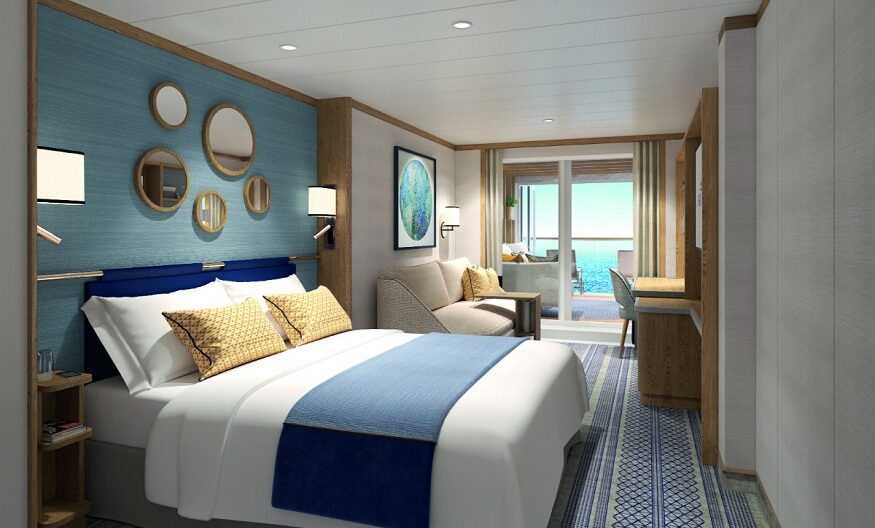 As cruise lines are beginning to design bigger and more luxurious ships, more people are swapping plane holidays to a single destination for a trip around the world on a cruise ship. Here at We Buy Any House, we have compiled our top tips on how to make your cruise ship feel like home.
Bring Entertainment:
When we're at home, watching TV is a normal part of our everyday routine. Therefore, a good way to make your cruise ship cabin feel more like home is to watch TV while you're at sea. However, sometimes you may encounter Geoblocks while you are on your cruise, which may impact the amount of channels you have viewing access to. Therefore, it may be a good idea to download a few series or films for you to watch while you're away, so that you can still enjoy your TV time while you are away at sea.
Bring Your Own Kettle and Tea:
If you love a cup of tea or coffee in the morning, then it's a good idea to bring your own kettle and teabags aboard your cruise ship. Although it may take up a little extra room in your suitcase, you will have the luxury of your morning brew from the comfort of your own cabin. It's important to check the type of outlets you have though, as you may need to buy the appropriate adapter, and it's also a good idea to check what type of electronics you're allowed to bring on board.
Diffusers or Air Fresheners:
Unfortunately, you can't always guarantee that your cruise ship cabin is going to smell of roses! Whether you've landed a badly placed cabin, or you're in close quarters with a roommate, sometimes our rooms can end up smelling a bit worse for wear. Therefore, a great hack is to bring aboard some air fresheners or diffusers, as this way you can fend off any bad smells.
Unpack As Soon As You Arrive:
If you want your space to feel a bit more homely, then it's a good idea to unpack straight away. When you keep all of your belongings in your suitcase, it almost feels like you're ready to leave at any point- therefore tricking the mind into thinking that you need to be somewhere. Also, keeping your clothes in a suitcase takes up a lot of room at home, therefore it's a good idea to take your clothes out and store your suitcase under the bed.
Bring Lighting:
It's a good idea to bring your own lighting to your cabin. This is because sometimes cabins can look a little dingy, and the lighting can be inadequate. Bringing your own lighting is a great way to ensure that your cabin is always well lit, and you can get dressed properly and do your makeup sufficiently.
This article was written by a quick house sale company We Buy Any House. If you're wondering "how can I sell my house fast?", head to the We Buy Any House website for more information relating to all property related enquiries.