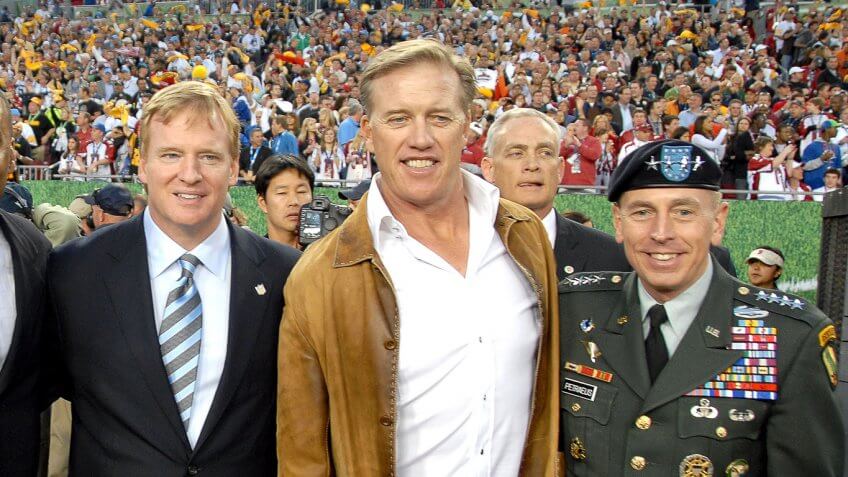 John Albert "Jack" Elway III initially rose to fame for being the son of a prominent former quarterback, as well as the NFL Denver Bronco's general manager John Elway. Jack Elway had taken after his father, and used to be the quarterback for his high school team. He went on to be briefly signed by the Arizona State University football team as well.
John Albert "Jack" Elway III has been playing football from the very first grade. He was in fact surrounded by this game throughout his whole life. While his father was the winner of two Super Bowls, his grandfather was also an extremely well-accomplished and prominent accomplished college football coach. Given that the Super Bowl is one of the most-watched sports events in the world, it is essential to get Super Bowl tickets and make travel arrangements as soon as possible. For a very long time, Jack Elway defined himself by the legacy of his family. He had accepted that he would forever be known as John Elway's son, as he was a football legend.
John Elway is the current President of Football Operations, as well as the general manager of the Denver Broncos team of NFL [National Football League]. In his career as a football quarterback, he had delivered back-to-back Super Bowl wins for the Denver Broncos.
In the January of 1987, he went on to give one of the most noteworthy performances in the NFL history, as well as the sport of football in general. He helped in engineering a 98-yard game touchdown drive that ended in a tie against a match with Cleveland Brown at the AFC Championship Game. As the quarterback of the Denver Broncos, he had led his teams in five Super Bowls, as well as six AFC Championship Games. In the year of 2000, he was inducted into the College Football Hall of Fame, while in 2004 he became a part of the Pro Football Hall of Fame.
Jack Elway recognizes and admires his father's legacy, and notes that it does not bother him when people recognize him for his family name. He had spent a significant time of his youth in trying to carry on his family legacy of playing football. He always strives to please both his father and grandfather by playing football when he was a young kid. However, not every person has the same talent and skills even if they are a part of the same bloodline. Hence, unlike his father, Jack did not acquire much exceptional football skills.
The factor of not being able to match his father's legacy did not deter Jack Elway in any way. He subsequently went on to forge his own future, in which he can truly excel and succeed. Diverging from his family legacy, he started his own hat company known as Mint Tradition. The various customizable and high-end headwear offered by this company soon attracted a lot of attention. These headgears received endorsement of multiple NFL athletes, and become a brig range among the football fans due to their unique look and appeal.