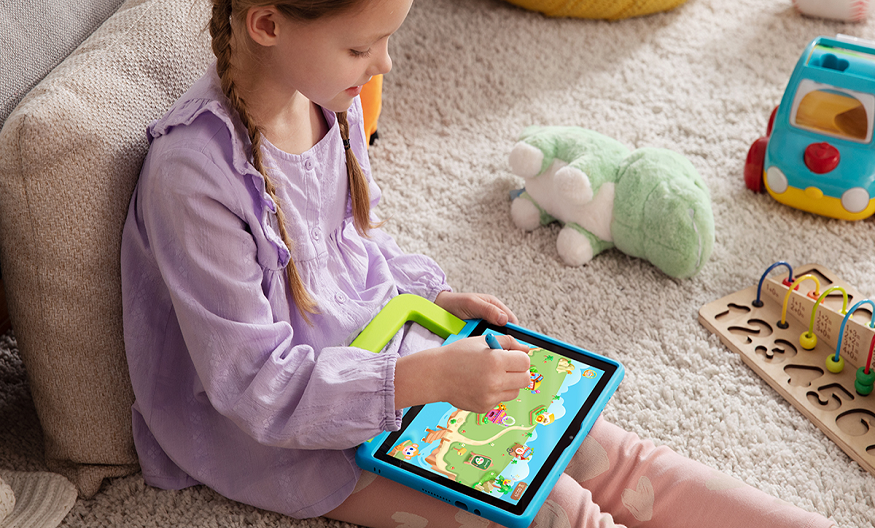 The learning and development process is believed to be one of the most challenging jobs for an organisation, and identifying the skill gap within a function's team is difficult. The L&D director must review or rely on team managers to select candidates for training, which may result in inadequate training or biases in the ecosystem. This is when LXP comes into play. LXP learning experience platform is a tailored learning experience for an individual using social and internet channels. Similar to how internet streaming or content providers adjust your feeds based on your consumption patterns.
Many firms are implementing LXP because it helps candidates learn more effectively than traditional LXPS. It is particularly useful when growing the campaign from the individual to the corporate level. LXP is being widely adopted by both mid-sized and large corporations.
An LXP may assist businesses like yours in providing better employee training by customising and digitising employee learning. Here are a few ways a learning experience platform might boost staff training in your organisation:
One of the primary benefits of LXP is that it may be utilised by various teams and business units without interfering with each other's learning flow. This is similar to how traditional training sessions work. The manager establishes a team's maximum number of users, communicates with or invites relevant members, has access to reports, and establishes goals and learning routes.
A manager is allowed to experiment with different learning strategies while studying online, such as social learning, blended learning, flipped learning, quick learning, storytelling, microlearning, and so on. Keeping an eye on the performance matrix to determine which learning best suits the product
An LXP learning experience platform is a user-friendly training instrument. It directs an employee's learning experience by offering training suggestions, much like Netflix does with media recommendations based on what a client has already seen. The finest LXPs go a step further by providing businesses more control over the training suggestions they provide. They do this by allowing administrators to manually make recommendations. This ensures that learners are exposed to high-value training courses that their managers believe will best impart the skills and competencies they require. Training suggestions are advantageous because they encourage ongoing learning, which improves employee abilities. Workers at a firm will be more productive if they are more skilled.
Personalisation combined with social learning results in a learning experience in which employees are empowered and engaged to expand their repertoire. Employees gain new competencies through customised learning routes that continually adjust to their own speed, rather than wasting hours on previously learned content. Employee productivity, contentment, job quality, and information retention are all improved as a result of this learning experience.
Employee training that is most engaging uses a variety of media rather than just one or two. An online learning route, for example, might comprise articles, podcasts, blog posts, videos, and online courses. Online courses should provide a variety of material kinds.
A learning experience platform may accept all of these media kinds and allows administrators to further personalise an employee's learning experience by integrating the most effective forms of training information for them. Including a variety of media in an employee training programme appeals to a broader range of learners, regardless of whether their learning style is visual, or anyone. Administrators can utilise an LXP to incorporate kinds of media on a worker's online learning path that best match that employee's particular needs. This enhances the possibility that employees will participate in training, consume it on a regular basis, and achieve a level of competence that guarantees they can fully contribute to the organisation.
The average employee has just 24 minutes each week for formal education. 4 This can be a big impediment to acquiring the skills required to succeed in work. Bersin invented the term "learning in the flow of work" to describe a rapid, flexible, and informal sort of learning that can be fit into an employee's schedule to address this issue. "Learning in the flow of work" refers to learning that occurs in the present time.According to a LinkedIn Learning poll, the greatest obstacle for talent development is "convincing workers to make more time for learning." An LXP overcomes this problem by fostering learning while working. It provides learners with instant access to answers and microlearning content that suits their needs and facilitates learning over the course of their workday. This continuous, day-to-day learning may boost productivity and inspire staff to continue progressing.
LXP is the platform for learners who like to learn on the go. LXP facilitates learning by supporting various platforms and content kinds. Candidates can absorb material when it is most relevant to them. A training programme or regular LMS may overlook some excellent information. Or it may simply feel forced on the student. The LXP, on the other hand, with its major feature of 'Learn in the Flow of Work,' helps users learn and upskill more effectively, allowing them to maximise their capabilities.
Up an LXP, content is generated automatically based on employees' prior knowledge, with an emphasis on acquiring skills and competencies to fill in their particular knowledge gaps. You are basically empowering your staff by customising their learning experience: they know exactly what it takes to advance professionally or achieve that promotion. Furthermore, the tempo, level of difficulty, and instructional delivery techniques are all customised. Data and metrics collected in LXPs make it easier to compare and measure employee progress by providing a snapshot of benchmark levels. Managers can also provide more personalised comments depending on employee performance.
With social learning at the heart of LXPs, the architecture and interface of this platform are intended to be simple to use while also increasing collaborative involvement. Employees may share material, comments, and even important achievements with their network. Employees may browse through course modules, complete reflection activities, or view instructional videos whenever and from whichever device they like. Top LXP solutions also integrate gamification and AI technologies that decrease HR managers' administrative load.
If your staff aren't progressing with your present employee training software, it may be time to try a top LXP.