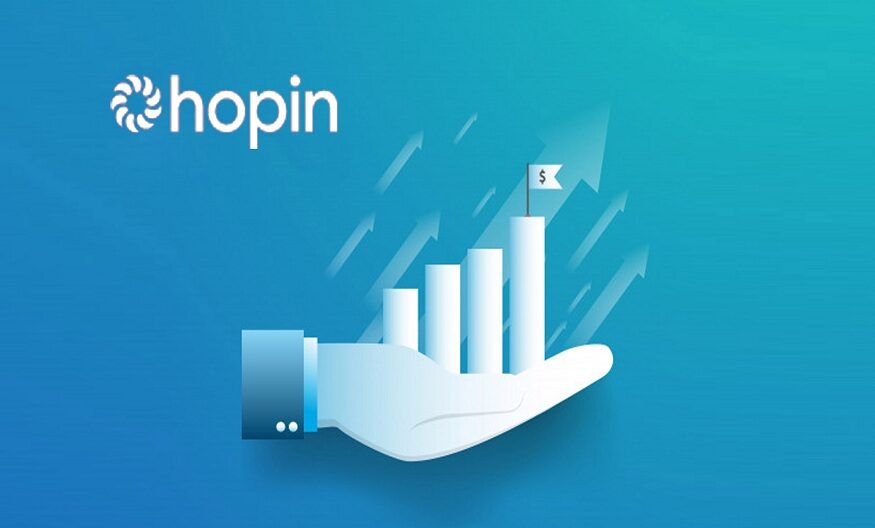 Get the top virtual event platform or rival by comparing features and customer reviews to get the best option available.
Hopin is a virtual event platform with features to promote engagement, set up events, handle registration and ticketing, and measure success.
Hopin Review
Hopin is a decent platform with enough features to satisfy a range of use cases, but customers have reported bugs and glitches, unreliable support, and limited functionality. The elements outside of the business plan don't operate properly, HubSpot doesn't integrate well with it, and it's difficult for guests to sign up.
Hopin Pricing
Hopin provides a variety of goods, each with its own price. Sessions is a product suite for webinars, StreamYard is for live streams and recording, and Hopin Events is for virtual events. Alternatives to Hopin are available.
Hopin Alternatives and Competitors
Accelevents is a powerful virtual event platform with features like 3 group registrations, waitlists, ticket transfers, and badge printing for hybrid events.
Airmeet is a virtual event platform built to foster meaningful connections and an unmissable attendee experience. It offers 38 ways to engage buyers and 64 different intent signals to identify and engage with quality leads. It also provides 24/7 support, making it one of the best alternatives to Hoppin.
Hubilo is a powerful tool for hosting virtual and hybrid events with deep branding and support yet an effective tool for organizing thrilling virtual and hybrid events. Globally, event planners adore the platform's robust branding features and myriad customization possibilities, which enable you to convey your brand vision to your audience. It is a formidable rival to Hopin because of the platform's robust support staff.
Vfairs is a strong hopin alternative with capabilities to host and manage virtual, hybrid, and in-person events, but has some issues with ease of use and functionality.
Bizzabo simplifies event management and enhances the attendee experience, providing meaningful engagement and networking opportunities. A complicated administrative workflow is required for hosting virtual events. The program for event management called Bizzabo is available to make things easier!
Swapcard is a virtual event platform that helps partners find and connect with leads faster, with AI-powered networking and community-nurturing features.
Airmeet is the ultimate Hopin alternative due to its user ratings and feature comparisons. Hopin is a popular virtual event platform with features such as conferences, webinars, and live streams. However, users have reported a buggy and unreliable user experience, unreliable support, limited functionality, and subpar customer service. Additionally, it doesn't work well with HubSpot, features outside of the business plan don't work well, and it's hard for attendees to sign up. Airmeet is the perfect solution for you.
Hopin offers a product suite to host webinars, StreamYard for live streams, and Hopin Events for virtual events. However, 6 alternatives to Hopin are worth a look. You can organize, manage, and host events in a variety of formats using the robust virtual event platform Accelevents, which is designed for businesses. A virtual event platform called Airmeet was created from the ground up to promote genuine connections and an unforgettable guest experience. It offers 38 ways to engage buyers and 64 different intent signals to identify and engage with quality leads and close more deals.
Hubilo is a simple yet powerful tool to host virtual and hybrid events. One of the most potent Hopin substitutes and rivals is Vfairs. Bizzabo is event management software that simplifies event management and enhances the attendee experience.  It focuses on developing technology that makes the entire process, including ticketing and registration, more efficient while also offering opportunities for significant interaction and networking.
Bizzabo is an event management software that aims to simplify event management and enhance the attendee experience. In order to provide partners, exhibitors, and sponsors with more intelligent chances to locate and interact with leads, Swapcard is a virtual event platform with AI-powered networking. Hopin stands against competitors such as Airmeet, Hubilo, and Vfairs. Hubilo's analytics dashboard provides key insights for analyzing and reporting event success. Vfairs is a formidable rival to Hopin and offers distinctive features that enhance attendee satisfaction
Vfairs, Bizzabo, Swapcard, and Airmeet are all alternatives to Hopin. Vfairs offers 3d buildings to welcome hosts and guests, Bizzabo offers a hassle-free event-organizing experience, Swapcard offers multiple ways to capture, score, and qualify opportunities for exhibitors, and Airmeet offers unique features to pre-qualify leads and nurture them during the event. Unlike any other platform, Airmeet provides participants with unparalleled options to create experiences they will never forget. It offers features like gamification, leaderboards, life-like networking, an interactive stage, polls, and Q&A, decoding buyer intent signals, deep branding capabilities, breeze through complex event workflows, rock-solid reliability, 24/7 support, and a live demo.
In conclusion, Hopin has established itself as an innovative platform that has transformed how people interact and participate in virtual events. Hopin has closed the gap between physical and digital experiences with its extensive feature set and user-friendly interface, enabling people and organizations to conduct immersive and engaging events on a worldwide scale. Hopin has enabled event planners to respond to shifting conditions and open up new opportunities in the virtual world by creating a seamless and inclusive environment. Hopin is positioned to influence the future of events by building meaningful relationships, revolutionizing how we congregate and interact in the digital age, and advancing user experience through ongoing innovation.