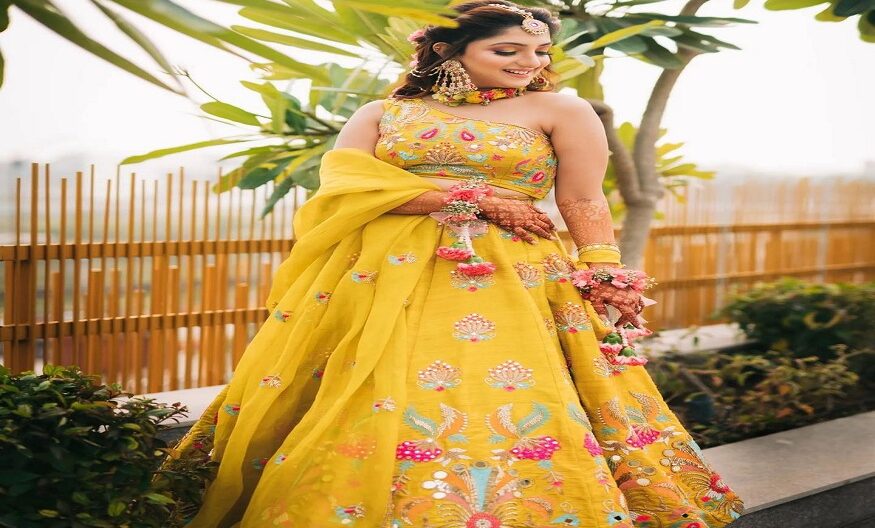 Salwar suits are one of the most popular and versatile ethnic outfits for women in India. They consist of a long or short kurta (top), a pair of loose or fitted pants (salwar), and a scarf or dupatta (shawl) to complete the look. When it comes to choosing the perfect haldi outfits, the traditional salwar suit often stands out as the ideal choice. The haldi ceremony, a vibrant and celebratory occasion in Indian weddings, calls for an outfit that is not only stylish but also practical. Salwar suits combine tradition, comfort and versatility, making them the perfect choice for haldi. In this article, we will explore the benefits and advantages of opting for a salwar suit for women for this special pre-wedding event.
Comfortable and Easy to Wear
One of the most significant advantages of wearing a salwar suit for your haldi ceremony is the unparalleled comfort it offers. The loose-fitting salwar pants and kameez provide ample room for movement, making it easy to sit, stand, and participate in the festivities without feeling restricted. This comfort is especially important during the haldi ceremony, which can involve a lot of sitting and mingling with family and friends. They are also easy to wear and remove, as they do not have any zippers, buttons or hooks.
Elegant and Graceful
Haldi is not only a fun-filled ceremony, but also a sacred one. It is believed that haldi wards off evil spirits, enhances the beauty of the bride and groom, and prepares them for their wedding day. Salwar suits are elegant and graceful outfits that enhance the beauty and charm of the wearer. They have a flattering silhouette that suits all body types and shapes. They also have intricate embroidery, prints or embellishments that add some glamour and sparkle to the outfit. Salwar suits are also modest and respectful haldi outfits that cover the body appropriately for this ceremony.
Versatile and Trendy
Haldi is a ceremony that can be customised according to the preferences of the bride and groom. Some couples prefer to have a traditional haldi ceremony with their close family members, while others opt for a modern haldi ceremony with their friends and music. Salwar suits are versatile and trendy outfits that can suit any theme or style of haldiceremony. You can choose from different types of salwar suits, such as anarkali, patiala, palazzo, sharara or dhoti, depending on your comfort level and fashion sense. You can also experiment with different fabrics, cuts, lengths or necklines to create a contemporary or classic look.
In conclusion, the haldi ceremony is a joyful and spirited event, and the haldi outfits should reflect that spirit while allowing you to fully participate in the celebrations. Salwar suits offer the perfect combination of comfort, tradition and style. They are versatile, suitable for different body types, and come in a variety of colours and designs, ensuring that every bride can find the ideal outfit for their haldi ceremony. When you choose a salwar suit for women for this special day, you can be confident that you're making a practical and stylish choice that perfectly complements the essence of the event.