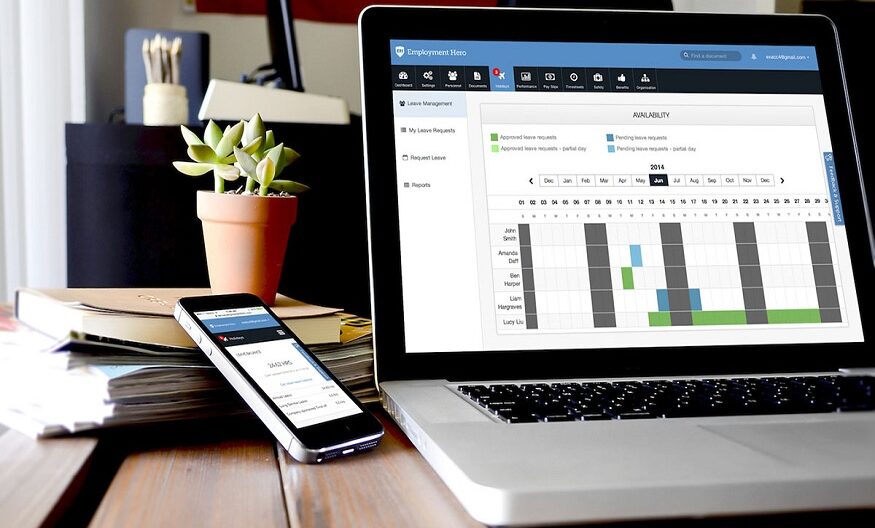 Undoubtedly, payroll plays an immense role in a construction business. It is important to manage payroll effectively. The sheer size of projects along with some tax regulations makes the payroll a complicated procedure. Moreover, the large workforce in your company can make the process of payroll time-consuming and stressful. With just a single mistake, you can ruin the process of payroll and create serious complications for your company. This is the main reason why many construction businesses are rousingly switching to using Construction Payroll Software. This is how they are gaining the advantage of streamlining the process of paying workers and complying with tax laws.
There are many benefits you can get from payroll software for your company. It will automate the process of payroll rather than doing it manually. This is how it can help you save time by decreasing the time needed to calculate pay per employee for each payroll operation, make checks and reports, and also maintain the changes in the tax regulations. So, if you have decided to start using this payroll software, make sure you consider the below-mentioned steps that you need to follow:
Understand your payroll needs
Firstly, you need to evaluate your current payroll system. Make sure you know your current pain points. After that, you can know what you would like to have in a software tool for managing payroll. Like, whether you need payroll software to manage employees working on multiple construction sites with different wage rates. Ensure your software can be integrated with other software tools like accounting or time-tracking tools. Moreover, it is also important to know the pricing of a payroll software tool. Some payroll companies charge according to the services they offer and some are charged variably according to the business's size. Some come with a varied list of features. This is how the pricing may vary. Keep all these things in mind, which will help you find the ideal payroll software for your construction business needs.
Check the credentials of payroll options
As you know that payroll deals with the financial information of your construction business which is a sensitive thing, so, make sure you trust your payroll service provider. This is the main reason why it is important to examine the reputation of a company, which is going to provide you with this software. You should know how long they have been in the business. If they have been offering payroll software solutions for years, then they have a good track record with others in the construction market. It will be a good sign of their reliability and expertise. But it does not mean that other payroll providers do not offer great services.
To get the most out of this process, you can look for what their current customers say about them. Be ready to check online review sites and social media pages of those providers, which work as a reliable source of honest testimonials. You can also ask for the experience their customers have with a particular Construction Payroll Software provider.
Seek exceptional customer support
The main feature of a payroll provider is user-friendliness. As payroll is a time-sensitive thing, it is vital that you can contact customer support in case of any issue or if you want to fix it quickly and accurately. You need to gauge the level of customer support offered by a self-service software or full-service provider, you can check out some things. Like, whether or not they have a dedicated account manager, how to reach the support team, whether or not they can resolve complex issues and questions, etc.
Check the industry specialty for payroll options
Construction payroll processes are unique and too complex in nature. This is why some providers handling a wide range of industries just don't fit the bill. So, the important thing here is that you should look for vendors, who have experience working with different kinds of construction businesses. It would be better if a vendor has a specialization in your industry. This is essential because payroll is the outcome of a range of different components of your business and the payroll that controls it. Hence, when you are going to shop around for a Construction Payroll Software provider, make sure to keep the below-mentioned things in mind;
Multiple location processing
Multiple pay rate processing
Certified payroll reporting
Union reporting
Job costing
Finally, it is also a great thing if you try the payroll software before purchasing it. Go for a trial offer if available, which will help you know whether or not the software is suitable for your needs and preferences based on your construction business. Using the payroll software from Payroll4Construction in a typical pay period lets you test if it can manage your workload. You can also know the lacking elements if any that you can discuss with the vendor.