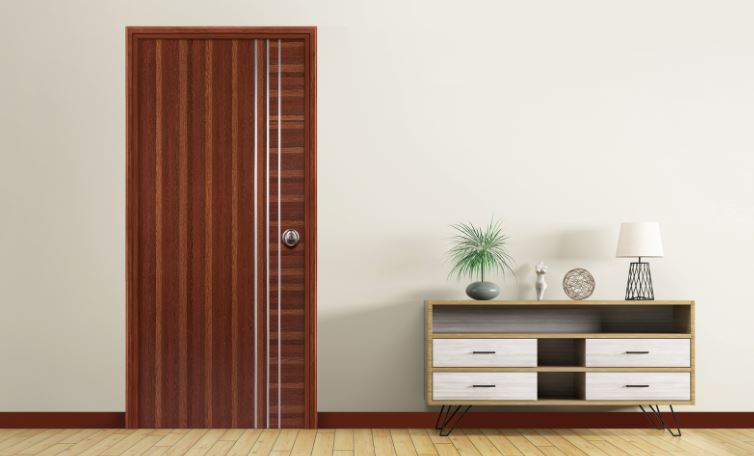 Your home's front door is the most important feature. It is a gateway into your private space, the first thing people see when they enter your home, and one of the most defining factors of your exterior curb appeal. Doors need to be strong enough to withstand weather and atmospheric conditions like heat, wind, and cold as well as protect your home and look good.
When choosing a new door, you need to keep in mind the aesthetic appeal and utility as well as have a proper understanding of what would fit the best in your home. Here is a quick guide on the various factors to keep in mind as you seek out the ideal front door.
The size of the door
There isn't a ton of difference in front door sizes, and as a homeowner, you should not have a lot of difficulties picking one that suits your home décor and protects your abode. The standard size for a front door is 36 to 80 inches or around 3X6'7" – this depends on the size as it varies from buildings to homes or commercial industries. When measuring a front door, you can either take measurements instead of assuming a standard front door size or ask if the store contractor can come and do the same for you. Measurements need to be taken of the height, width, and depth of the door frame.
Types of front doors and materials
You have a lot of different options when it comes to choosing the style of your front door, especially color and window placement. There are three types of doors that fall under this category which are:
Solid wood doors – Wood veneer doors are the best option, they maybe a little pricier but they are aesthetic in appearance, durable and sturdy. These doors are long-lasting, termite and borer proof, easy to install, and require less maintenance as compared to other materials.
Fiberglass doors – These doors are growing in popularity since they are more affordable and durable and also have a ton of flexibility in appearance. You can even avail of a stained-like wood appearance – these doors have an inner layer of insulation foam which can help keep your house cool or warm depending on the weather outside.
Steel doors – Steel doors are even more secure and also versatile in terms of design. They are more durable and provide a lot of added security for entryways as well as a layer of insulation for energy efficiency like Security Doors Victoria . They are prone to rust and hence need to be maintained regularly.
Choosing the best door for your home
There are three main considerations to keep in mind when picking a door for your home, i.e., size, style, and material. Size is pretty easy to narrow down on as you will be limited by your doorway and frame. The first step is to figure out what size you're working with and then move onto other features. Your ideal front door material will be your choice, and most homeowners go in for veneer flush doors as they are practical, do not warp or bend, durable, long-lasting, and, depending on your supplier, affordable.
You can get a range of options with these doors in terms of appearance as well as increase energy efficiency and durability. Lastly, the style of your front door needs to stand out for all the right reasons and will be largely dictated by the overall architectural and interior style of your home. Pick a style that is warm, welcoming, and accentuates your home's exterior without clashing with any color. It needs to look elegant, and sophisticated – then you know you've found the right one.
The Takeaway
Keep in mind that your door sets the tone of your home and fits in with the overall style of your house. It needs to be secure, strong, and long-lasting as well as durable.