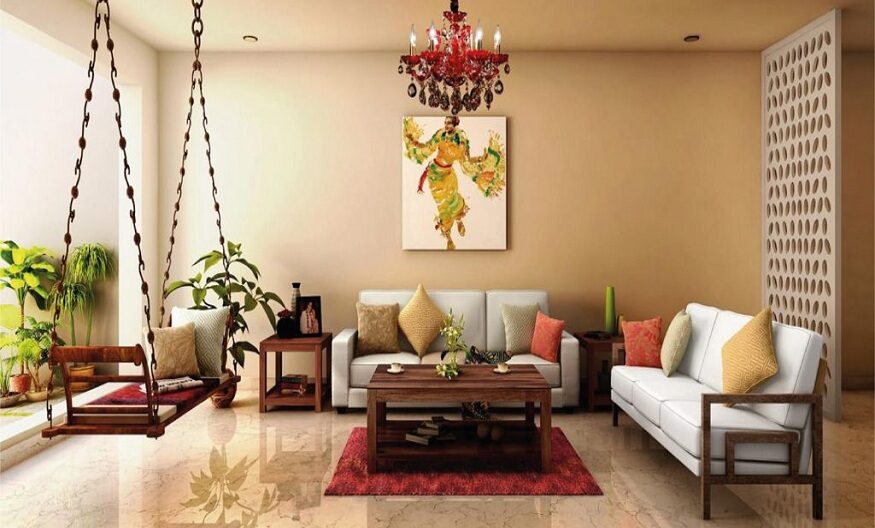 Are you bored with your old home design and want to transform it completely? There are various ways to spruce it up and give it a completely new look. Interior designers in Chennai have come up with many modern designs that not only increase the functionality of your home interiors but also enhance the appeal. If you are not sure how to transform your home, here are a few tips that will help you:
01 of 05 Choose a central element
By adding a statement decor piece to your living room design, you can enhance its appeal. There are various options you can choose from. A painting is one of the best options available to eliminate the bland look from the walls and give it a very posh look. Choose a big painting with vibrant colours and a design that complement the rest of the elements used in the room. Alternatively, you can choose a large intricately designed mirror to ornate the room. Mirrors not only help to make a room brighter but also create the illusion of a larger space. Create the rest of the living room design around it to make it the focal point. This will help to make it the centre of attraction of the room. To make it stand out from the rest of the room design, choose neutral shades for the rest of the elements in the room. You can either choose a large central element or group together lots of small ones. For instance, if you do not have a large painting, consider hanging a few small ones together in groups.
02 of 05 Groupings make a stronger design statement
As mentioned earlier, you can consider hanging pieces in groups instead of a large standalone. According to many interior designers in Chennai, it can actually elevate the appeal of your interior design. Groupings help to make a stronger design statement than using separate pieces. You use this mantra for everything like grouping bottles and vases of various sizes, shapes, and colours. Grouping small potted plants together is a great idea to enhance the appeal of modern home interiors. You can achieve the same result by grouping lighting fixtures together as well like pendant lights. It will not only help to brighten up the room but also create a very elegant look. However, you must keep in mind that odd numbers look better than even numbers. Hence, group 3, 5, or more items together.
03 of 05 Add printed materials to the decor
You can add various printed materials to your home decor. This will give you an opportunity to add exciting patterns and prints to the decor. You can use anything from carpets, throw pillows, cushions, drapes, furniture with upholstery, etc. to add more patterns and create visual interest. Similarly, natural prints and patterns are a great option as well. Add different types of plants featuring green, autumn gold, or geometric-shaped leaves. This design style is getting widely popular in modern homes. However, do not go overboard with it. Always add a healthy dose of textures and colours only to your Indian home decor.
04 of 05 Add indoor plants
Designing your home interiors with indoor plants is a great idea. They can breathe new life into your interiors. One of the biggest reasons behind their popularity is that they are inexpensive compared to other designing elements. Also, plants help to keep the interiors fresh and make the residents feel close to nature.
05 of 05 Opt for minimalist design
You should never underestimate a minimalistic look. Minimalist home designs look very appealing and appear spacious and are recommended by the best interior designers in Chennai. This is extremely useful in small home designs because small rooms can appear cluttered and congested if you add too many elements. A minimalistic look will not only make the room appear organised but also more spacious. For instance, instead of heavy furniture, opt for options that have long and thin legs. This will create the illusion of more floor space and make the room appear spacious further. Hence, maintain a minimalistic Indian home decor and keep only the essential elements in view.