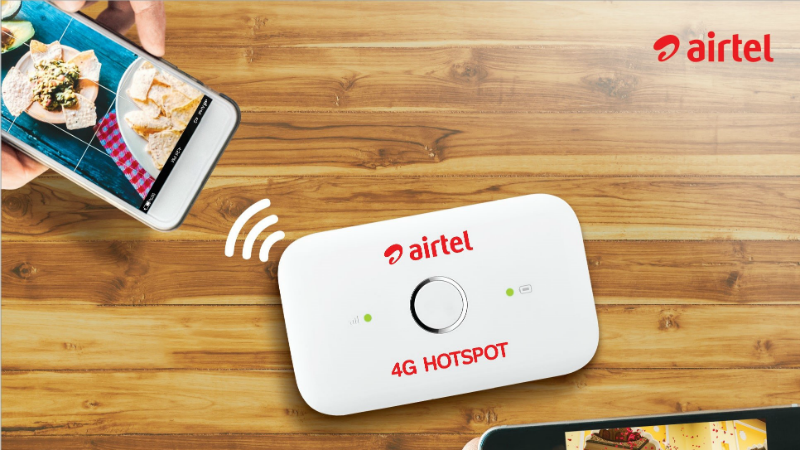 Without regard to where you are and what you are doing, you need to be connected to the internet. Be it for work or just for entertainment; you need a way to increase connectivity. However, doing that with mobile data can seem costly. Even though the overall cost of mobile data has gone down, getting a Wi-Fi connection appearsto be the safer bet. Plenty of Wi-Fi plans are available for users today from different service providers. If you need to have continuous connectivity at your home or office, check out some of the best Wi-Fi plans in the country.
#1. Rs. 799 monthly rental pack from Airtel – You can try out the 799 monthly rental plan from Airtel, which offers unlimited local and STD calls. Internet speeds up to 40 Mbps are allowed, and the maximum data limit is 100 GB. However, if you apply for the plan for 6 months or a year, you get good discounts at 7.5% and 15% respectively. 200 GB of bonus data valid for 6 months is offered with the pack. However, this pack does not allow data rollover.
#2. Rs. 1099 monthly data pack from Airtel – This plan allows you to enjoy download speeds up to 100 Mbps, with a total limit of 300 GB per month. You would even get 500 GB valid for 6 months. You enjoy unlimited local and STD calls with this number. On top of this, you get data rollover benefits with this plan. Airtel Thanks benefits are offered with this plan, where you get Amazon Prime for 12 months, a Netflix subscription for 3 months, Airtel TV Premium and Zee 5 Premium subscriptions. You even get discounts if you choose the plan for a longer tenure.
#3 Rs. 1999 data plan from Airtel – If you use the Internet a lot and you need to perform high-volume downloads, then this could turn out to be the perfect plan for you. With an unlimited download quantum and speeds of 100 Mbps, this is one of the best plans from Airtel. Since you get unlimited data, there is no requirement for data rollover. This is one of the best offers for users who do want to have restrictions imposed on them. You also get to enjoy the Airtel Thanks benefits.
#4. Rs. 1599 monthly rental plan from Airtel – This plan is the perfect sweet spot for Wi-Fi users. The download speeds reach up to 300 Mbps, and the download limit is set at 600 GB. If you do not use the entire download requirement, it would be carried forward to the next month. Along with unlimited local and STD calls, you even get Airtel Thanks benefits. You get good discounts for a 6-month or 1-year tenure.
#5. Airtel V-Fiber – The Airtel V-Fiber is dedicated to offering super-fast download speeds. Existing broadband users can try out V-fiber for no extra cost, and new users can try it out for free. Vectorization technology is used here, which is the top standard for broadband across Europe.
With the country growing data-hungry with time, Airtel Wi-Fi plans offer the sweetest deals. With these amazing plans for you, why should you bother about wasting your limited mobile data?