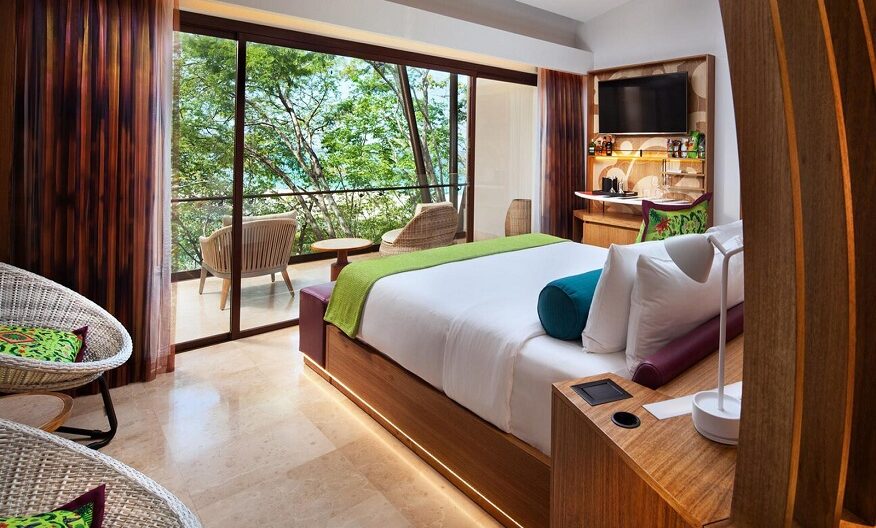 The visual appeal of a bedroom is equally important as its comfort level. Being an essential personal space in your home, it is worth putting effort to make your bedroom look and feel spectacular. However, before jumping into meaningless shopping to elevate your bedroom, there are certain easy hacks that you should consider to make your bedroom look luxurious.
There is no reason why you shouldn't invest in making your bedroom look grand as it's the place you relax and rejuvenate. A luxurious bedroom not only becomes an impressive space of your home but also provides you with a much-needed space to spend your me-time. Consider these tips to enhance the luxury of your room.
Incorporate lots of throw pillows- Apart from the comfort provided by high-quality mattresses, throw pillows are a great way to make your bed feel cozy and most importantly these simply make your bed look wholesome. Incorporating throw pillows is an easy way to make your bedroom feel like a luxurious hotel room. If have a low-moderate budget this is a super effective tip to transform your bedroom. Plush, overfilled throw pillows are ideal to increase the aesthetics of your bedroom and make your experience luxurious.
Be creative with the nightstand– A clean nightstand naturally makes a bedroom look magnificent. Being a storehouse of all your essential things, a nightstand can easily get messy and give your bedroom an unorganized look. If possible, put essential things like books, specs, hand creams, etc. in the drawer and use the platform of the nightstand to increase the visual appeal of your bedroom. For instance, place a wooden tray displaying scented candles, flowers, etc. to soothe the eye and make the overall space organized and grand.
Go for a luxurious hanging light fixture– Installing a mesmerizing lighting fixture in your bedroom will add a lot of drama to the space. Make sure to place the fixture strategically so that it complements other elements of the bedroom like the new bed design, couch, etc. Replace the old lights with statement lighting fixtures to create a collectively refined look. Luckily, you don't have to spend a huge amount to do so, check this brand to find affordable and classy lighting fixtures available in various designs.
Make sure to display artwork– A luxurious bedroom is incomplete without captivating artwork. Flaunt your personality by displaying artwork that complements the theme of your bedroom. There are plenty of options to install artwork in your bedroom like sculptures, paintings, etc. Artwork suitable to the interior of your bedroom will provide a luxurious touch to the space. The usage of artwork is a powerful way to elevate any space. You can also personalize the artwork you incorporate in your room to make it meaningful, classy, and timeless.
Think of adding statement pieces- When it comes to bedroom décor, statement pieces are a game changer. Every bedroom has a centerpiece that fetches all the attention, make sure to have a statement piece that is worth investing in. Instead, of making the room look messy with too many furniture items, go for a statement piece that is different from the ordinary and stands out. It can be anything from an accent chair or stunning dresser to an eye-catching wardrobe or bed design.