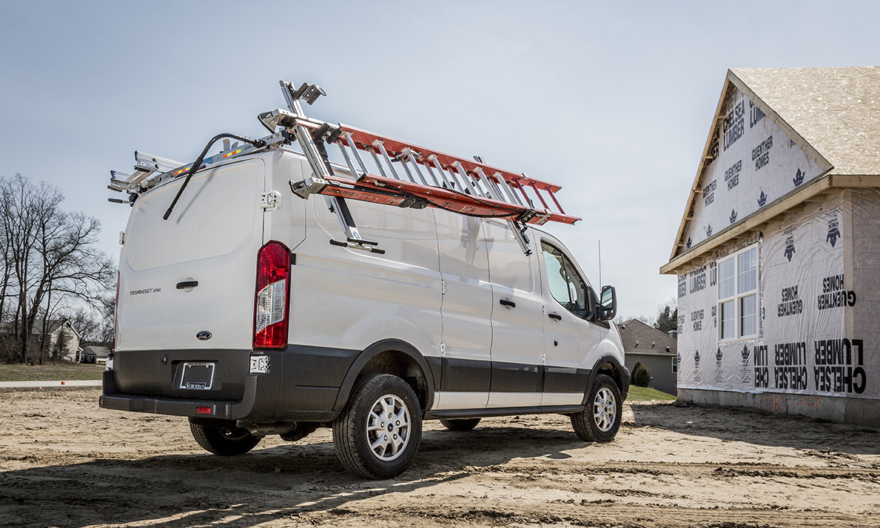 There are many people that benefit from using a double drop down ladder rack. Transporting ladder racks through old and outdated methods such as fastening them with ropes or hand crafted materials can be very dangerous. During transportation, there is a chance for ladders to bump into each other and create wears and tears. If this happens multiple times, than the ladders risk to become damaged permanently. Permanent damage means increased risks and health hazards on the operator.
Transporting only one ladder might be an easier task, however sometimes it is necessary to have two ladders for the same job. A double drop down ladder rack will therefore ensure the safety of your ladders as well as the safety of the operators and the vehicle. There are a large number of vehicles that can benefit from using a double drop down ladder rack. Firstly, these items can be installed on trucks and pickup trucks, allowing the vehicle to be upgraded instantly. Secondly, these systems can also be installed on vans. Double drop down ladder racks are removable and adjustable to any roof height, whether medium, low or high.
Installing double drop down ladder racks
The installation of a double drop down ladder rack is easy if the equipment is universal. Most of these ladder racks come with compatible measures in order to be fitted onto low roof heights, medium roof heights, and high roof heights for vans, trucks and pickup trucks. Generally the double drop down ladder rack will come in three different dimensions to be adjusted to the width and depth of the vehicle you have.
The entire equipment is than fastened on the roof bars of the horizontal surface. No drilling is generally required for the double drop down ladder rack as the item uses pre existing holes and specific brackets to hold it in place. This makes it easy to be transported from one vehicle to another when you need to change your means of transport. It is also a good and flexible system when you need to use your vehicle for work during the day and leisure after hours.