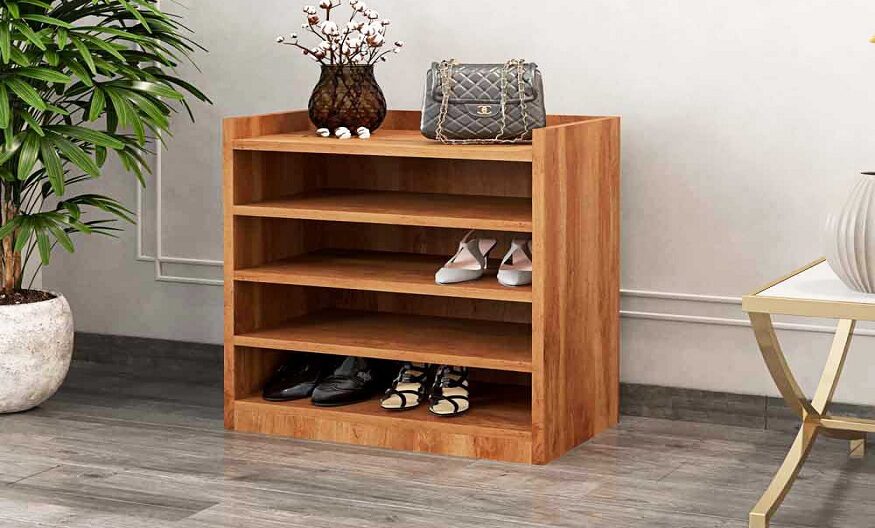 Your home might be full of clutter. It often makes you fed up. Eventually, it causes stress and a bad mood. A big proportion of this mess all around your home must be your unattended shoes. We often have scattered shoes in the nooks and corners of our room. Another disadvantage of all this is that you can't find your desired shoe pair according to the occasion. It wastes a lot of your time and most of the time all in vain. Sometimes there is a pile of shoes in our homes which reduces the life and elegancy of shoes. At the end of the day, we have to bear a large waste of shoes and money.
Sense of Arrangement and Management
Like always, Treasure Box is introducing an exciting and wonderful quality piece of furniture that will add some organization, arrangement, and management to your life. Well managed life plays a key role in our success. You should invest in managing your routine tasks and stuff. At the end of the day, it will help you maintain a successful well-organized life.
Variety and Versatility
We have a large variety of different shoe racks. Our Shoe Racks are of versatile design. Shoes of all sizes for all family members can be easily accommodated. Some of our Shoe Racks are open, some are covered and some have both partitions. Once again it's your choice. You have to choose on the basis of your preferences. It also matters where you are going to place your Shoe Rack. If it's an open and dusty area, you should choose closed form Shoe Rack otherwise open shoe rack can also address your needs. At the same time, it is such a lightweight that two persons can easily pick it up and put it to the desired destination. Shoe Rack is portable and can be shifted from one room to another and even from one house to another as per our priorities.
Room Décor and Space Saving Idea
Our Shoe Rack will give a new aesthetic look to your room but also it is going to increase the beauty of your room or store room. It will add a new look to your room. Out of so many designs you can choose according to your requirements of space, interior, decor, and taste.
Comfort Zone and Peace of Mind
It will give you an easy to find your favorite and most suitable shoe in an organized and pleasing way. It will give you comfort and peace of mind. As we know that peace of mind increases your productivity. In this way, our shoe rack will take part in moving your life to the next level.
Why Choose Us?
All of our products are durable so that they last long. This is the reason that our customers trust us. We offer quality products at affordable prices. A great finish adds up to the beauty of our products.