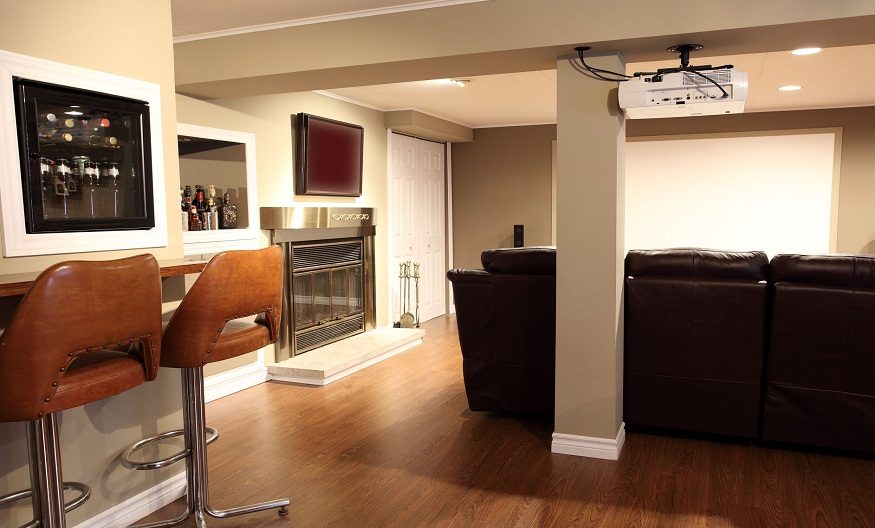 In some homes, the basement is an area to be visited only when storing boxes or maintaining the furnace. This condition belies the untapped potential that can be gained by turning this valuable square footage into a living area. By finishing your basement you can reap substantial benefits in comparison to keeping it as a mere storage locker. Dig below the surface to consider the following reasons why remodeling a basement can pay off for years to come.
Increase Your Home Energy Efficiency
A traditional basement, with its cold-slab flooring, exposed-beam ceilings and non-insulated walls, might be the most wasteful room in the house when taking into account heat loss. When you choose to remodel the basement, you can install walls and ceilings that you fill with energy-saving materials applied by Pittsburgh insulation companies, This move will pay off in reduced utility bills from the first day you crank up the heat.
Add Additional Living Utility
Two selling features of homes on the market are the number of bathrooms and the availability of a guest room. When converting your basement, consider turning the area into a spare sleeping area for guests that includes a private bath and shower. Your home value increases because of the convenience this conversion provides: When you host holiday gatherings, you provide a place for relatives to stay.
Create Rainy-Day Relief
If you have a large enough space, you can break up the basement and include a game room. By building an activity area away from the main living spaces you insulate other family activities from the noisy fun. Additionally, if you throw an overnight birthday party you offer a practical room for the party to unfold.
You can never have too many rooms in a house, especially if every added one is intentionally designed for practicality and energy efficiency. Converting an uninviting basement into a welcoming living area will add functionality and value to any home.