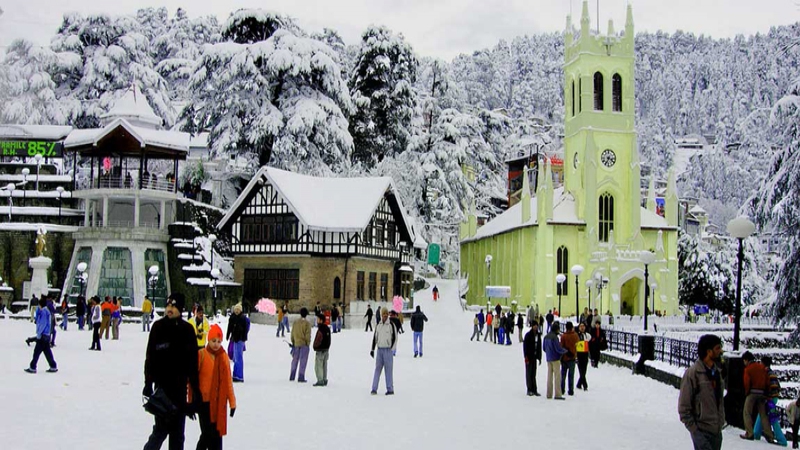 Famous land of winter sports in Shimla, tourists have no shortage of things to do in Kufri. From nature lovers to adventure seekers Kufri is a fun package and a perfect holiday getaway for everyone. Experience the splendid skiing and tobogganing in the snowy valleys and tread through thick forests of deodar for a fun sledding trip, make the most of your holiday in Kufri.
Skiing
A winter holiday in Kufriopens a wide door to the world of adventure – skiing being on the top! Skiing on the slopes of snowy valleys amidst the White Mountains is an experience you wouldn't want to miss. Whether you're a first-timer or an experienced, Kufri has a variety of destinations for your splendid skiing experience. Explore and experience more with tobogganing rides during your stay in Kufri.
Yak rides
Who would forget an amazing experience of Yak ride while in Kufri! One of the most exciting things to do in Kufri Yak ride is an entirely different experience you'll have during your holiday in Kufri. Enjoy galloping through alluring mountains and beautiful forest trails and witness the panoramic view of mountains unfurl before you during your yak ride.
Mahasu peak
Not a fan of winter sports? Kufri has most alluring trails and paths for a perfect hiking trip. A hike up to Mahasu Peak will be the highlight of your holiday in Kufri. Peaking up in the clouds Mahasu Peak offers a stunning view of Kedarnath and Badrinath ranges. A hike to Mahasu Peak will take you through the dense deodar forests leading up to your summit.
Amidst the pristine mountains, the slopes of Mahasu Peak also offer a perfect path to practice your skiing skills before you lunge to the sharper curves and hit challenging terrains. During winter, the snow drapes over the lush landscape and make an ideal place to practice skiing.
Himalayan National Park
A treat for nature lovers, nature's wonders sprawled across the area of 90 hectares, the Himalayan Nature Park offers you a unique experience and loving memories with your family and friends. The place is a safe haven for a variety of animals and over 180 avian species against the breathtaking backdrop of Himalayan mountains.
Along with harboring the most beautiful and diverse Himalayan flora and fauna, the park is also known as a scientific center educating people on nature and wildlife and providing essential knowledge on animal welfare and nature conservation.
Feeling tired and overwhelmed from your adventures at this sports paradise? Get lost in the serene beauty and sense of bliss that the place offers. Plan your next vacay to Kufri and make the memories of a lifetime with your friends and family.