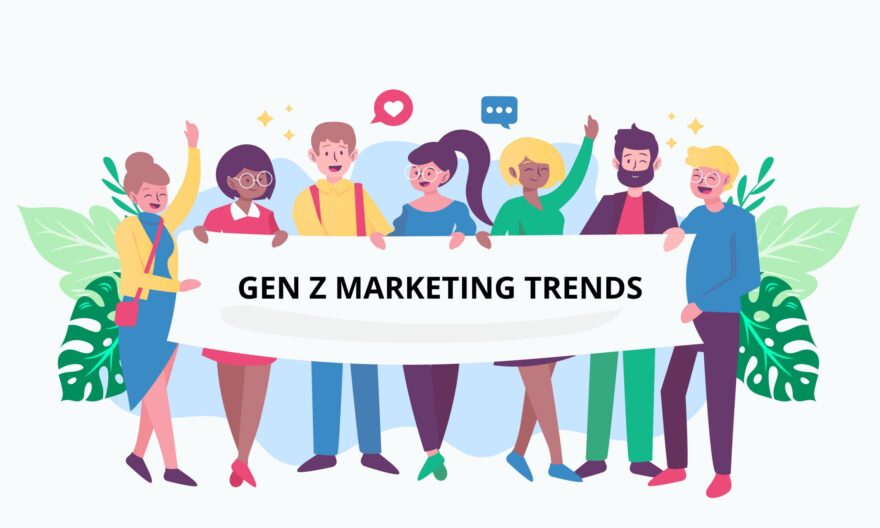 The progress of technology has led to a new generation of Gen Z-ers, considered the first "post-digital" generation. This generation is constantly plugged in, but they're choosing not to be distracted by apps and social media. They want brands to engage them on their terms with meaningful interaction and value.
This article will explore Gen Z marketing trends to help companies reach this elusive generation and use them to their advantage. The insights provided in this article are not just for the brands looking to reach young people but for all businesses who want to up their marketing game in general.
Use Social Media for Marketing & Engagement
Gen Z prefers to communicate with brands that have a "human voice" and are not driven primarily by the number of likes or followers. Use social media to collaborate and engage with your customers, not broadcasting or selling. A couple of great examples of brands that do this well are Starbucks, which created short videos on how baristas make drinks, and Unilever, whose social interaction focuses on what's happening in the world around them.
Admittedly what started as a tool for sharing content is now being used for sharing and engaging with brands. Social media seems like a powerful tool to reach Gen Z, but marketing to young people is not easy. Only by understanding your target market will you be able to speak their language.
Communicate Not Sell
Gen Z has grown up with technology. They are used to communicating and engaging with brands through digital channels, but they still want to engage with brands face to face. Find ways to provide more in-person experiences in your store, through events, and even just gathering people in the same room.
Companies increasingly find that the best way to get their message across is through experience rather than traditional advertising. Millennials are more likely to engage with your brand if you include positive experiences in your marketing plan.
A great example of this is the brand, Red Bull. The company creates extreme sports events that are all about experience rather than just pushing a product. Each event is designed to create an emotional and sometimes even physical reaction. It builds trust among consumers and encourages them to engage with Red Bull and try the product.
Make Your Brand Meaningful & Relevant
According to an online study, customers today are more likely to share branded content if it is engaging and entertaining. This means that it's important for brands to think about how they can make their content more meaningful and relevant to their consumers, as well as fun.
Think about what types of things your customers find entertaining, and develop ways to integrate that into your marketing plan.
Marketing to Gen Z is a great challenge for brands. Any marketing campaign should be to create highly meaningful and relevant items for the consumer. If you want to reach out to Gen Z, you will need a deep understanding of their generation and the digital tools they use the most.
There are plenty of brands that have tried to reach this demographic and were unsuccessful because they couldn't connect with Gen Z on a personal level. If you want to reach out to Gen Z, you need to interact with them and make them feel valued as customers.
The key finding is that companies should be mindful of the three trends outlined above and tailor them to their specific business and industry