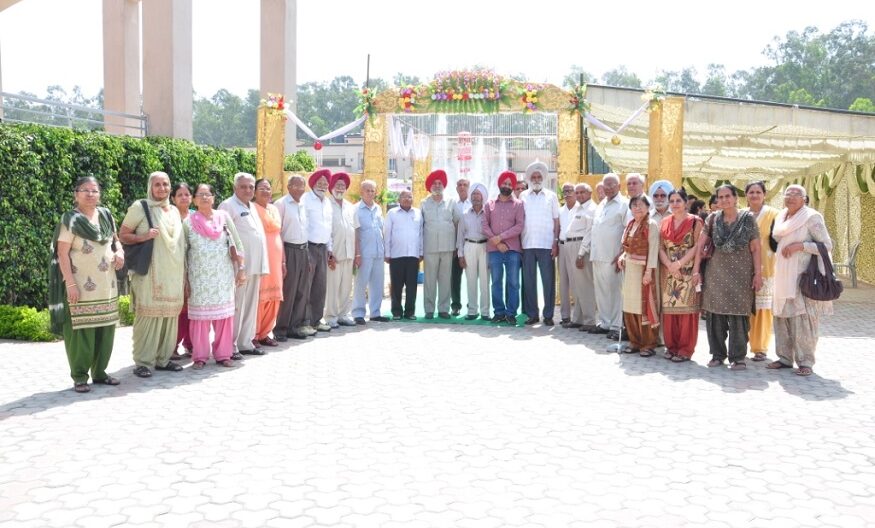 Our loved ones will very likely reach an age where we will be unable to provide for them as well as we should due to the demands of other aspects of our lives, such as family, work, children, and so on. Retirement homes in Kerala are required to look for our ageing parents or loved ones.
The challenge is locating the most appropriate healthcare service for our elderly loved ones. This house will not only supply your family with the basic conveniences they require, but it will also serve as a secure haven for them.
The Ideal Location of an Old age home
There is no perfect place for an elderly care home, but it should be located to suit the type of individuals living there; as such, it could be an urban or a rural location. However, luxury old age homes in Kerala should have a tranquil, pollution-free atmosphere and all other fundamental amenities, just like any decent housing project. While some people choose peaceful, picturesque surroundings, others may prefer an urban setting with easy access to the city's amenities and services.
The Perfect Design
Homes could be of the dormitory variety, individual rooms, or cottages in design, depending on the social and economic standing of persons residing in them. The rooms should have adequate ventilation.
All of the facilities in the house should be located on the ground floor; if possible, this is to ensure easy access to the individuals living in them. Assuming that upper levels are required, it is necessary to construct a ramp with a sloping surface that would allow for easy wheelchair travel when needed. Rough flooring should be installed in the toilets and bathrooms to prevent the elderly from slipping. Support should be provided in the form of appropriate railings.
Separate rooms should be set aside for sick persons who require short-term treatment. There should also be medical treatment rooms and recreation rooms.
Personnel in an Old Age Home
The question of the personnel necessary for the proper functioning of paid old age homes in Kerala is equally as important as establishing the home.
First, the administrator will be required, who will be accountable for the overall operation of the facility.
Then, the nursing staff, which might be called the heart of the facility as they relate the most with the people living in the home, Nursing professionals, and health care workers that have received specialised training in Geriatric care, should be hired wherever possible. There is also the need for the employment of attendants, maids, and cooks.
Also, the services of a medical officer will be required to cater to the health needs of the inmates. However, suppose the home is close to a hospital where emergencies can be handled. In that case, it may be sufficient to use the services of a doctor who works part-time at the hospital where the house is located.
A nutritionist can play a significant role in the care of residents by paying close attention to their nutritional needs and recommending appropriate foods. It is recommended that at the very least a part-time dietician be hired.
A social worker who has received professional training is a vital part of the team of professionals.
Specifications and amenities in paid old age homes in Kerala
Individualised Care: An old age home must, before every other thing, provide care that is concentrated on the individual. Individualised care for seniors with a variety of health issues is essential as each person in the home is different from the other, and what works for one person might not necessarily work for the other. Individualised care, therefore, helps to see that each person gets the best of the care necessary and at the time needed.
Team of Multidisciplinary Experts: One of the requirements for retirement homes in Kerala is that they are staffed by professionals with years of expertise, such as physicians, dieticians, physiotherapists, social workers, activity specialists, and pharmacists. Every nursing home for the elderly must have this personnel.
Medical Care: Registered nurses and nursing assistants provide on-site care. There is also an ambulance service available at all times. In order to care for the people who live in their own homes, medical assistance must be available at all times.
Suitable Infrastructure: Infrastructure that is suited to the needs of the elderly is also another vital specification that must be present in a standard old-age care home. Accommodation units that are well ventilated and well equipped, as well as senior-friendly infrastructure that is wheelchair accessible, as well as colossal landscape gardens for relaxation, should be present as well.
Recreational Activities: Recreational activities are done for fun, and everyone needs to have fun from time to time, the old ones included. As such, an old age home should have lots of recreation activities for those in their care. There are lots of activities to choose from. Sporting activities for social and therapeutic purposes, spiritual services, health and wellness programs, clubs, indoor games, and outdoor entertainment must be there. All these are geared up in ensuring that no one is left out.
The best care for your elderly loved ones is guaranteed at Travancore foundation. We at Travancore foundation meet the standards and more. Your aged ones are at the safest of hands with us.