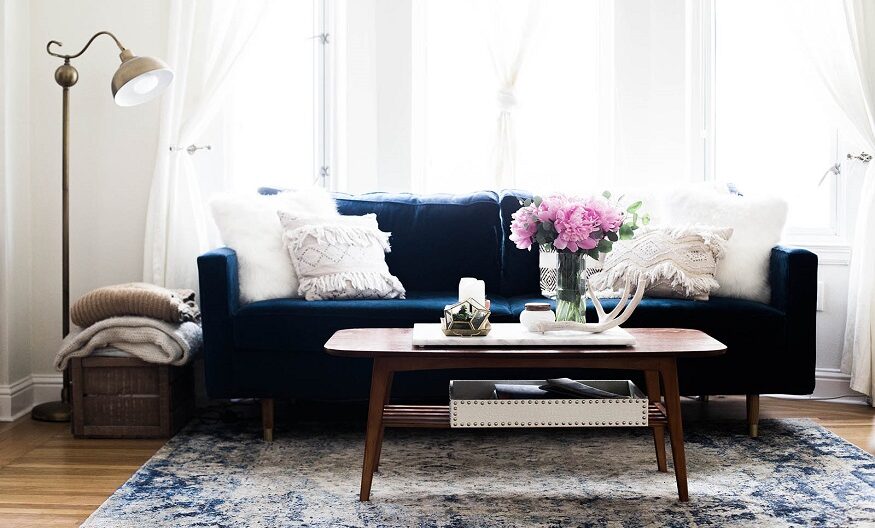 If you're using Google to search things like discount area rugs near me, then it's likely that you're having trouble finding the right type or rug that matches your specific needs.
This is largely because rug shopping is something that is very personal and is dictated by each home's existing décor and household budget. It's understandable how you may feel overwhelmed while rug shopping, because it's easy to dismiss all the good area rugs as too expensive.
This is why we've developed this article oriented around helping you find discount area rugs in your area, so here are some of our tips to keep in mind!
Rug Size Always Dictates Price
One major tip to keep in mind while you're trying to find affordable rugs in your area is that you're going to have a tough time finding a cheap area rug that just so happens to be very large.
This is because large area rugs are often very expensive, and this is mostly due to manufacturing costs. So if you're trying to cut back on your rug investment, consider a smaller area rug for your space that coincides better with your personal budget.
Try Out Rug Layering When You Need To Decorate A Large Space
One design idea to keep in mind when you need to decorate a large room but don't have the budget for a large area rug is rug layering. This is essentially as it sounds in that you'll layer two or more smaller rugs on top of each other in order to create the sense of a much larger flooring décor.
This trend has grown in popularity in recent years, and this is partly because it offers a wonderful opportunity to create a one-of-a-kind rug design in your home!
Consider Hand-Tufted Area Rugs
Most people want handmade area rugs because they last a lot longer and are typically manufactured a lot better as compared to their machine-made counterparts. But of course handmade area rugs are often very expensive!
The good news is that there's an alternative that offers great craftsmanship and affordability, and that's in hand-tufted rugs. Hand-tufted rugs are made very similarly to hand-knotted area rugs, except they use a loom that makes the rug manufacturing process a lot less time-consuming.
This leads to less production costs and lower retail prices, which is a huge bonus for a lot of rug shoppers on a budget!
Invest In Synthetic Rugs To Save More On Your Investment!
Synthetic area rugs are made from unnatural fibers like polyester, nylon, rayon and viscose. Even though synthetic rugs might not offer the same level of durability as wool rugs, they're much more affordable and provide a great option for many households.
So you don't necessarily have to spend a ton of money on your next area rug when you consider the many different synthetic options that are on the market today!
Consider Placing An Outdoor Rug Inside Your Home
Outdoor area rugs are often made from synthetic fibers so they can withstand the elements, and this subsequently makes outdoor rugs more affordable as compared to indoor rugs.
And what's great about outdoor area rugs is that they're actually very suitable inside homes with children and pets, because you won't need to worry about spills or accidents due to their moisture-wicking technology that's easy to clean!
Reach Out To The Rug Source Team To Learn More About Finding Discount Area Rugs Near Me!
There are many reasons why rug shoppers often find it difficult to stay within their budgets, but the good news is that there are affordable rug options out there that'll coincide with any household's finances. The trick is to be patient, and always do your research when shopping online.
Another important tip is to speak directly with experienced industry experts when you're in the process of narrowing down your top options, and Rug Source Inc. just so happens to be one of the top online rug outlets on the Web today due to their unparalleled customer support team.
You can speak directly with the Rug Source specialists by clicking through the hyperlink at the top of this blog!