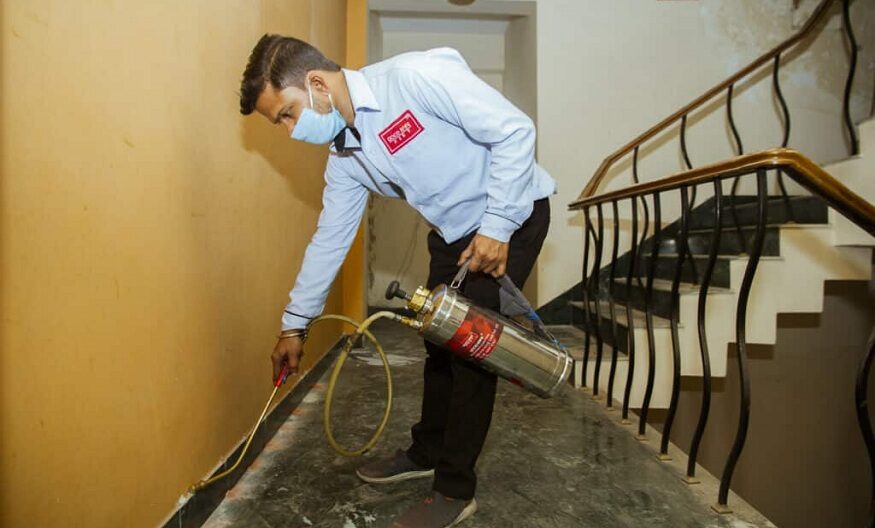 The need for pest control services has been increased during the covid pandemic. Many types of pests are present in our living surroundings, which we are not aware of. Some of the common ones are ticks, insects, fleas, flies, cockroaches, rodents, termites, etc., who feed on food, wood, and other home appliances. Other than that, it causes various health complications. Covid 19 has taken many lives, and the active cases are on peaks, and the presence of pests in your living environment can make the situation worst for the ones suffering from this virus. If you are in search of professional Pest Control services, you have arrived at the right place.
Pests are controlled by the protection programs conducted by experts to ensure the safety and security of a wide number of people. However, the treatment depends on various reasons such as type of pests, area infected or damaged, etc. However, it will take regular maintenance to treat them. In this article, we have the essential points to explain why pest control protection is vital during covid 19.
1. It Can Turn Acute And Out Of Control
There are various unfortunate moments where one faces sudden severe pest problems in their house, such as bed bugs, termites, cockroaches, etc. These pest conditions spread widely in the home in a short period. If you want to treat the pest for a longer period, identify the early symptoms and hire pest removal services by taking proactive actions to control them. In various cases, the pest control team monitors and inspects the hidden root sources that are not visible to the eyes.
2. Safeguard Your Food Products
It is essential to safeguard your food items during covid 19 from both viruses and pests. Both are hazardous to health, leading to deadly diseases and health complications. For the companies serving food during this existential crisis, they must get pest removal services. It will not only maintain their reputation and brand image, but it will also keep their customer and employees safe from pests. The pest exterminator will take all the safety measures to serve you with the best services.
3. Rats Can Chew Off Cable Wires Causing Short Circuit
Rats are known for their chewing habits and capabilities to break everything that is even concrete. Rats cause many health and safety problems, but one of the major risks would be the short circuit because of chewing the wire. For example, rats hide behind the tables in homes and workplaces and chew the wires or electrical conducted walls, causing threatening incidents. Besides, it also causes harmful diseases such as hantavirus, salmonella, etc. To book an appointment with pest control experts, give a call to 365 Pest Control!
4. To Ensure Safety, Stability, And Integrity
Some pests are not visible to the eyes of people. And one of them is termites. Termites can feed on so many things such as woof, food, and other appliance. They live below the soil and attack the home vertically or horizontally. Do not ignore the essential signs to ensure the safety of your family. If you are searching for pest control Melbourne, you have reached the ideal place. Our exterminator in Melbourne will offer professional services to eradicate the growth of termites and other pests.
Conclusion
Looking for pest control services can be challenging during the covid 19 crisis. However, it is one of the essential needs as well. Covid has impacted people's lives to an extent, and ignoring pests can make the situation worse. 365 Pest Control is one of the prominent names in treating or eradicating pests in Melbourne. Our pest exterminator services include preventing all types of pests from home and promoting wellness and health among the people for better and longer living.